Attendance at Holland House
We have very high expectations and standards of attendance at Holland House, and children enjoy coming to school.
Hollie the Holland House Owl
Meet Hollie the Holland House Owl, she is our attendance mascot. Hollie rewards pupils who come to school every day, giving out individual certificates and prizes each term. She comes to our weekly assembly, the class with the highest attendance wins a star on our attendance board. The winning class also receive a certificate to display in their room and Hollie's friend Hector comes to spend the week with them.
The children are really looking forward to being rewarded with a class party if their class has the highest attendance at the end of the term!
Monitoring Attendance
At Holland House we monitor attendance and punctuality very closely, and regularly share information with parents about the negative impact that poor attendance can have on a child's progress and development. The threshold for persistent absence is 90%.
Holland House is a SPOTLIGHT school and in September, each year, we send out a letter sharing important information with parents about the programme.
You can download a copy here. Spotlight letter - September 2022
Every school day is very important and we are committed to high levels of attendance for all children.
Every school day counts!
| | | | | |
| --- | --- | --- | --- | --- |
| Attendance during the school year. | Equates to days absent | | Which is approximately... | Which means the number of lessons missed are |
| 94% | 10 days | | 2 weeks | 50 lessons |
| 90% | 19 days | | 4 weeks | 100 lessons |
| 85% | 29 days | | 6 weeks | 150 lessons |
| 80% | 38 days | | 8 weeks | 200 lessons |
| 75% | 48 days | | 10 weeks | 250 lessons |
| 70% | 57 days | | 11.5 weeks | 290 lessons |
| 65% | 67 days | | 13.5 weeks | 340 lessons |
Click here for Healthcare Guidance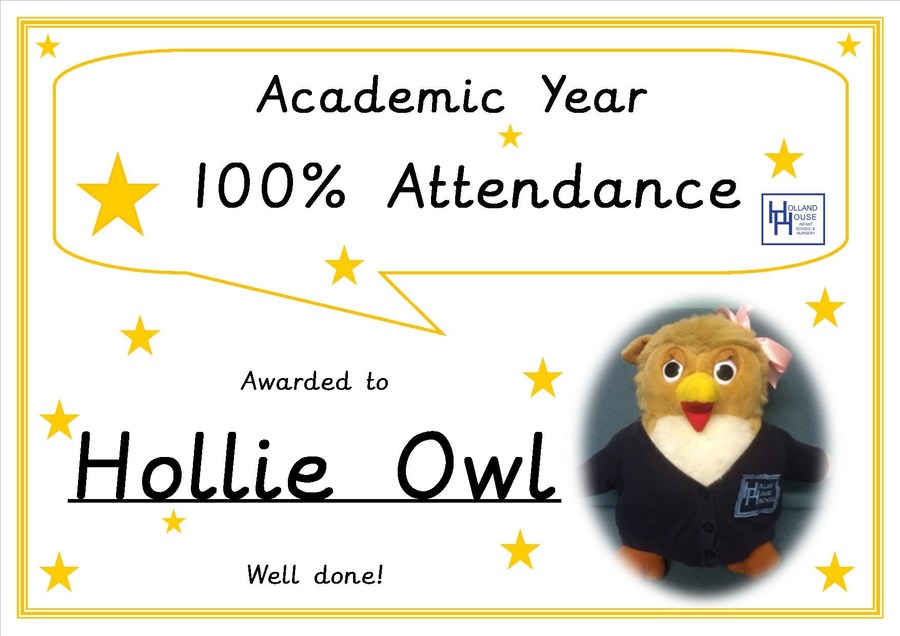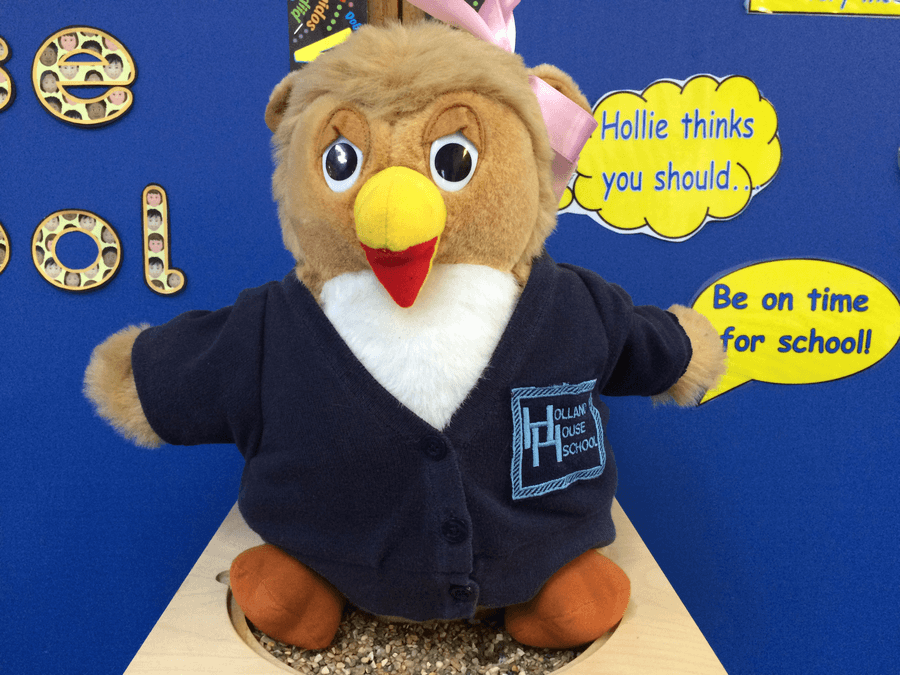 Class Winners
Week Ending:
1st December 2023
Seahorses - 93.3%
| | |
| --- | --- |
| Starfish | 92.8% |
| Seahorses | 93.3% |
| Turtles | 92% |
| Puffins | 92.5% |
| Penguins | 90.8% |
| Dolphins | 92.7% |
| Seals | 91.4% |