Every class has their own named Governor and sometimes they come into school to spend the day with the children in their class to find out what sort of things they are learning about.
Class Governors 2017-2018
Starfish Class - Mrs Coombs
Turtles - Mrs Percival
Seahorses - Miss Fennel
Puffins - Mr l Myers
Penguins - Mrs Percival
Dolphins - Miss Fennel
Seals - Mrs Wilkinson
Governors Special Awards
Assembly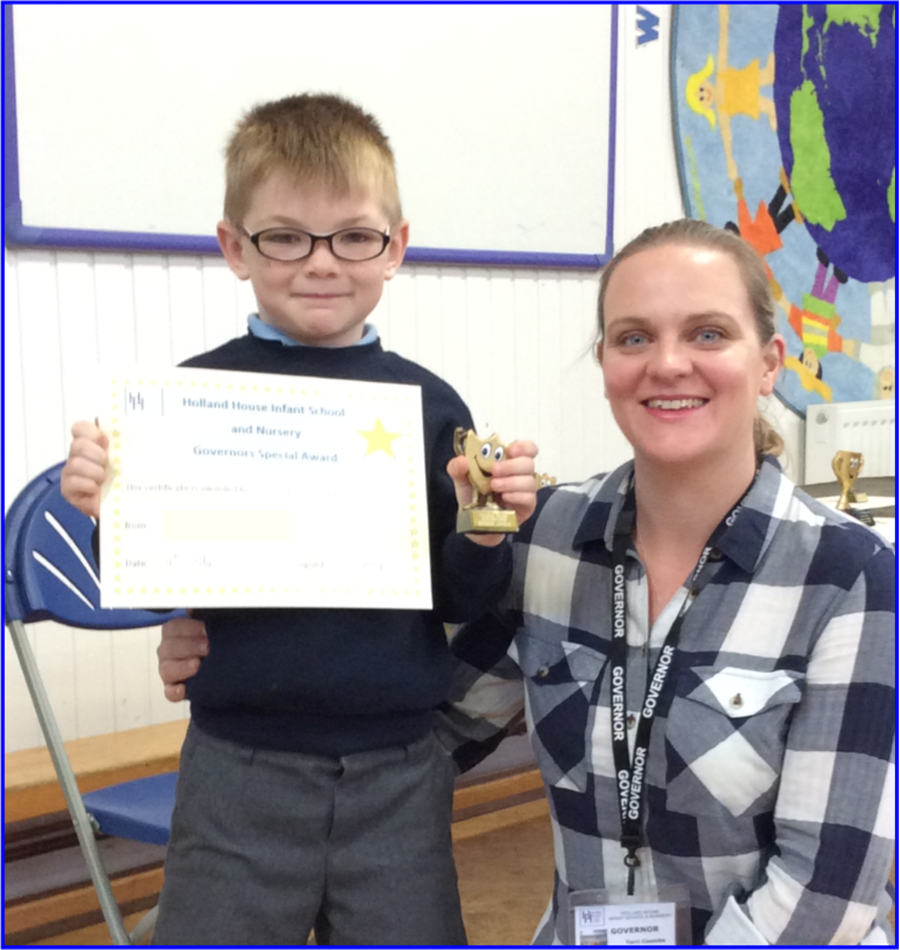 Mrs Coombs, one of our busy Governors presenting Governor's Awards
School Council, Sports Crew and Eco Council pupils all met with Mrs Wilkinson our Chair of Governors, to talk about the work that they have been doing in school.
Mrs Wilkinson asked lots of questions about the things we do in school and how we were making a difference? We had a lot to tell them!
Some of the things we talked about were;
School Council Elections

How to be green in school

Helping children in Gambia

Supporting Good Hope Hospital and other charities

Competitive sports in school

After school clubs

Keeping safe

Looking after the environment