Moral Education
Here are some of the ways in which we embed Moral education at the heart of everything we do at Holland House.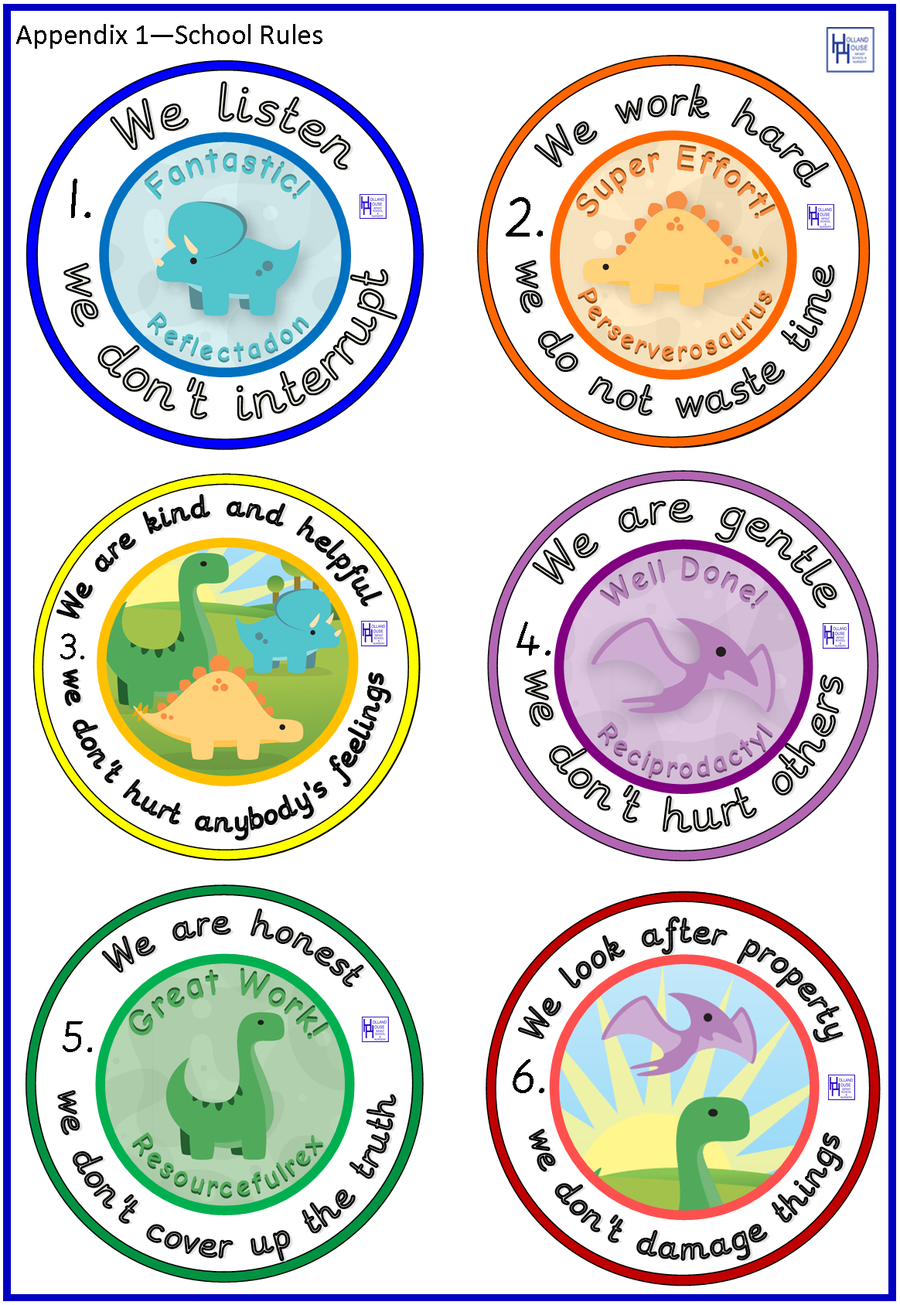 The children know who to go to if they need help - this is evident with the Friendship Stop on the Playground, Play Leaders (Y2 children, changed on a weekly basis) on the playground at playtime and lunchtime.

School Council children being clearly identified with badges and excellent relationships between staff and pupils at all times.

Children that are trained Play leaders in school support friendships at playtimes.

The Sports and Well-being Crew in school encourages healthy lifestyles and competitive sports.

Our themed learning covers a different PSHE focus every half term and this is developed during weekly assembly time.

The Eco-club highlights work that could be done to help protect the planet and save energy.

A number of local and international charities are supported each year by the children through fundraising events.

Children at Holland House recognise the importance of helping others in the local community.

Children spend the first week of each school year familiarising themselves with the school rules and identifying what it means to them in a practical context. This is constantly referred to throughout the school year.

We have a clear reward/sanction system in place at school, which all the children are very familiar with.

Children often receive stickers for their work and behaviour around the school.

Certificates are awarded each week in assembly for good work and consistently good behaviour.

Friendship leaves are awarded by the children to their friends in assembly each week.

Sometimes children will receive an invitation for 'afternoon tea' with Mrs Bradford.