Governors Special Awards
2015 - 2016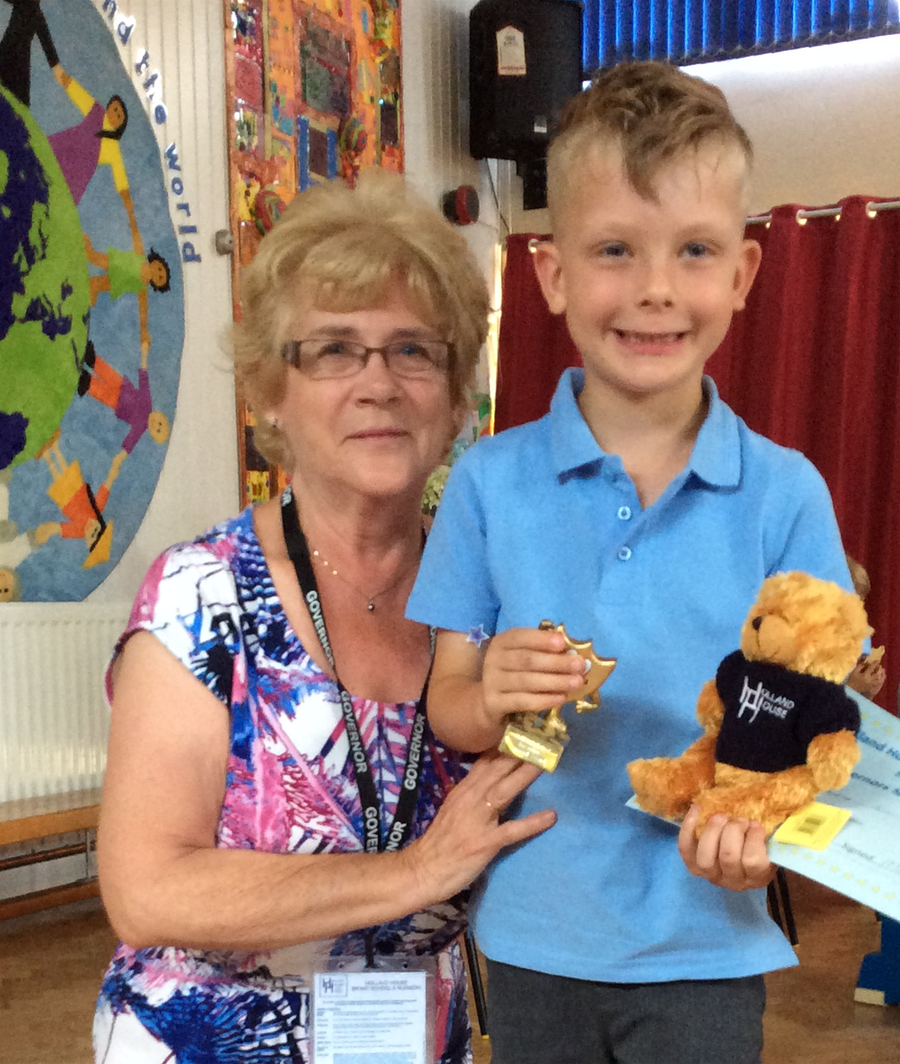 He has had an excellent year he is extremely hardworking, and diligent and this is reflected in the fantastic progress he has made during the year. He is a role model for other pupils, and behaves beautifully. He has a kind and caring nature, and is a superb friend to others.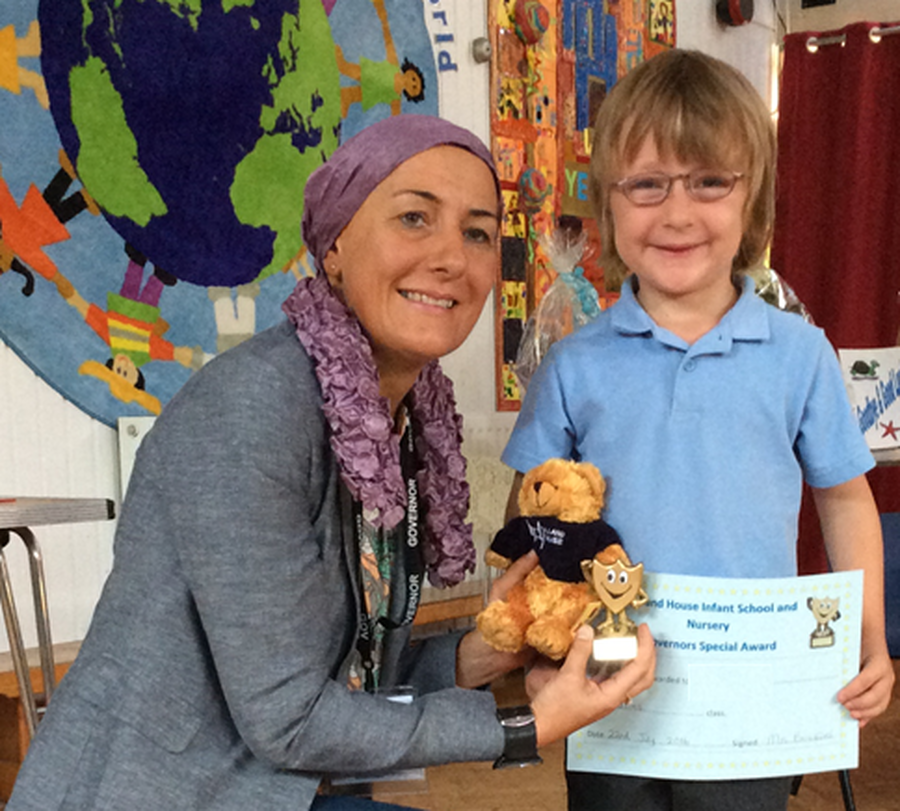 He is a polite, kind, caring and helpful member of the class. You can always rely on him to be doing the right thing, he always follows our school rules. He has made great progress in his reading, writing and maths after having an amazing year. He has been a delight to teach and a pleasure to have in class.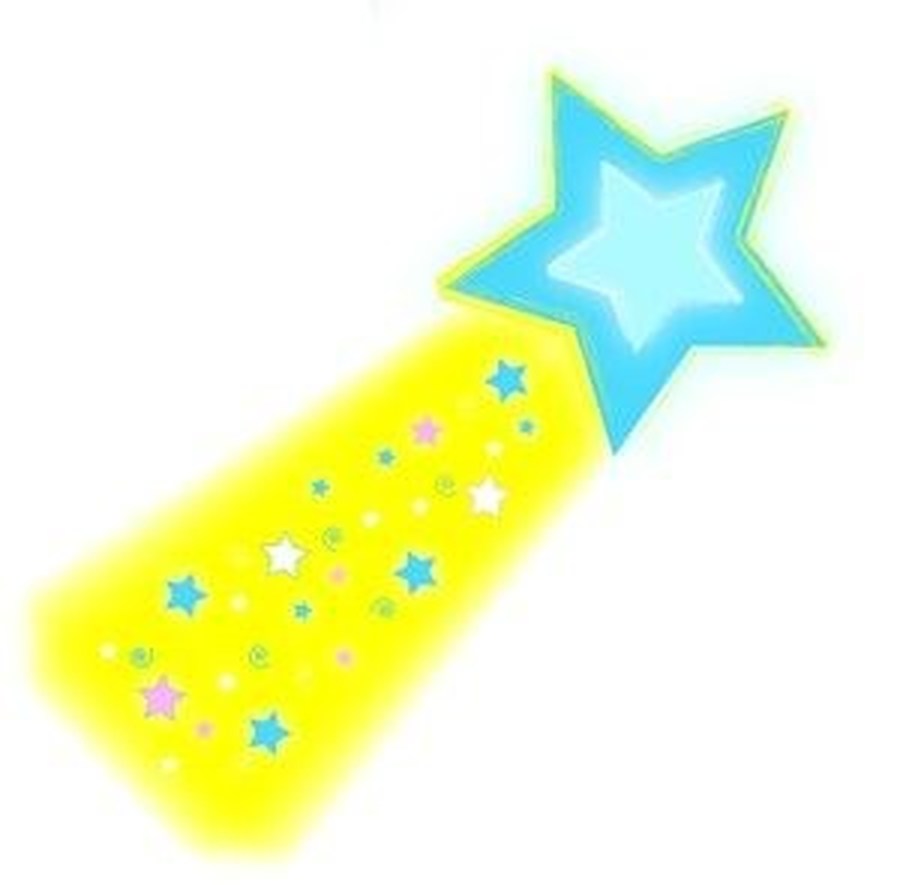 Theo has worked extremely hard all year and is an excellent role model to his peers. He demonstrates a fantastic attitude towards learning he always tries his best, he always perseveres, he is always willing to have a go and is ready to embrace new experiences. Theo is always kind and helpful, well behaved and very well mannered he is a pleasure to teach.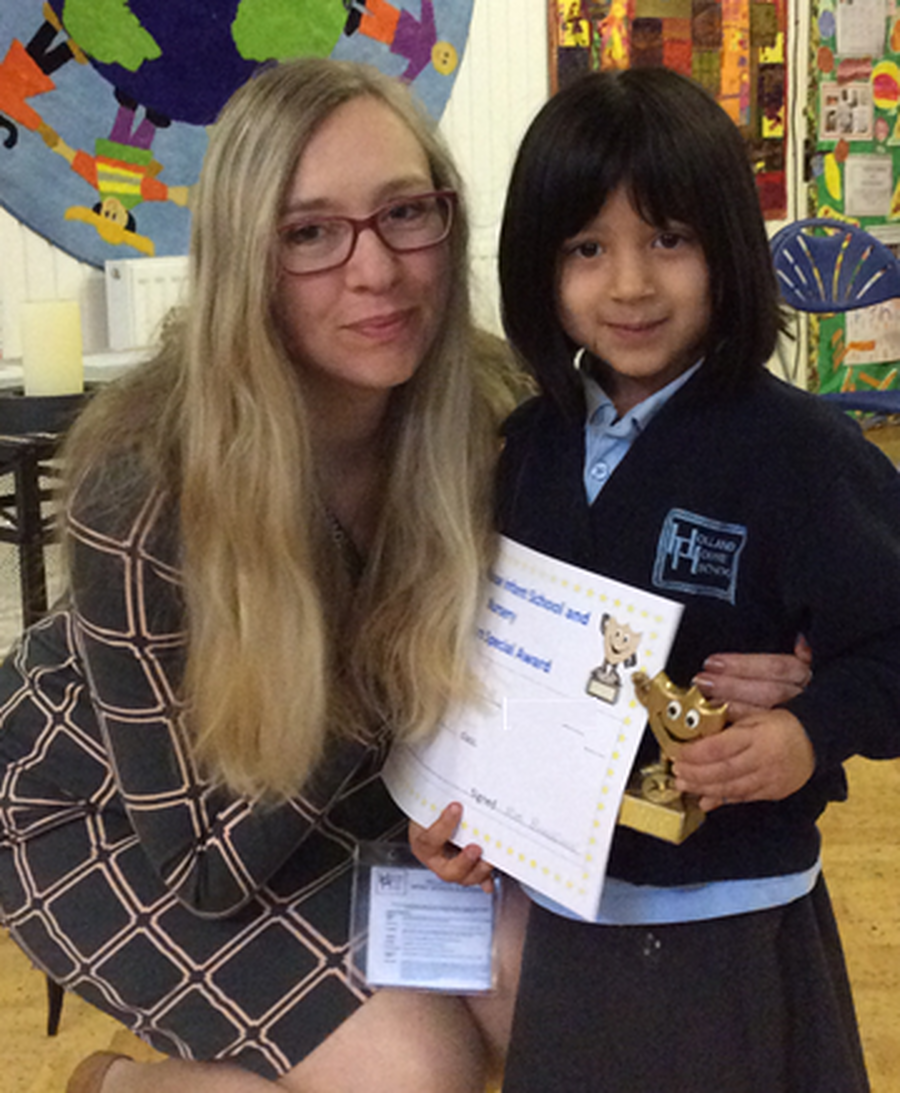 I have chosen her for this award because of the fantastic progress she has already made this year in Reception. She started at Holland House in September and was a quiet little girl who always followed the class rules and always tried her best. As she became more settled we started to see other sides of her wonderful personality shine through! Her confidence has gone through the roof and she is performing stories for the class that she has written herself! She is always kind and considerate and extremely helpful. She is a real asset to out class and our School and I know she is just going to grow and grow! Well Done.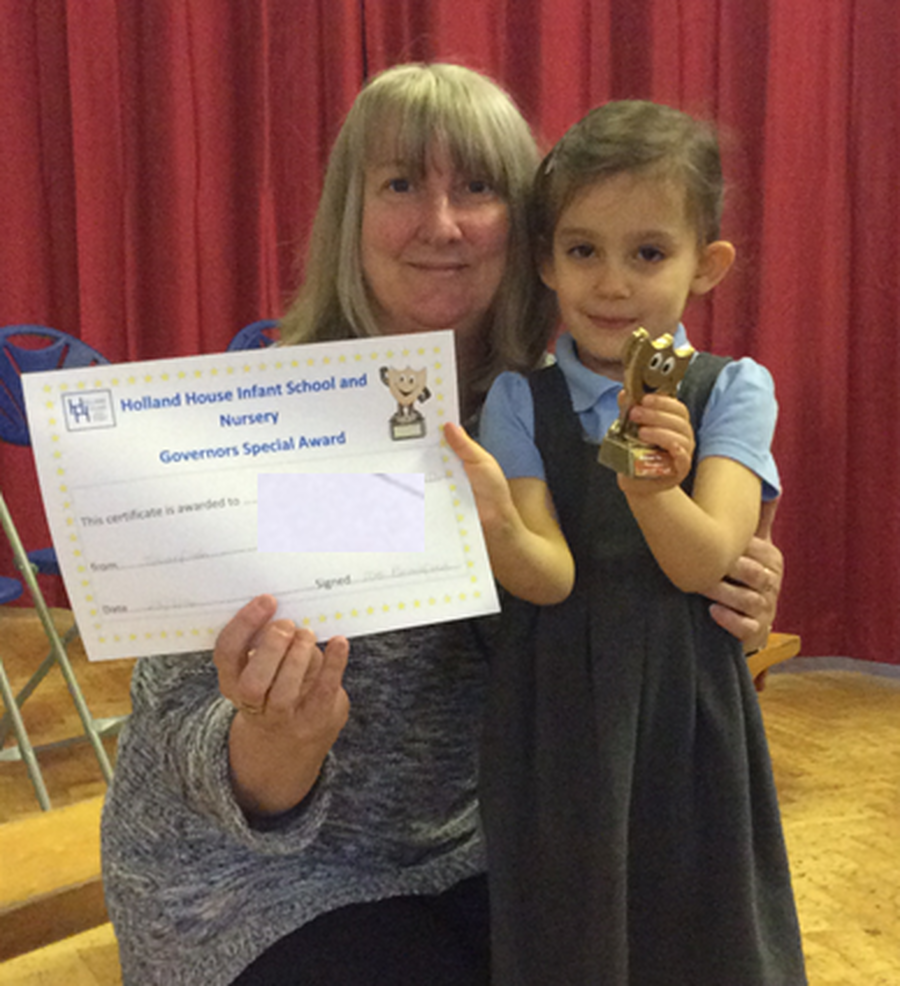 It has been a pleasure to see her develop and make progress over the last few months. The speed in which she has learnt English has been amazing. She is a friendly and caring girl and has made lots of friends. She is very artistic, her drawings of people are especially impressive. She has made good progress in all areas. Congratulations.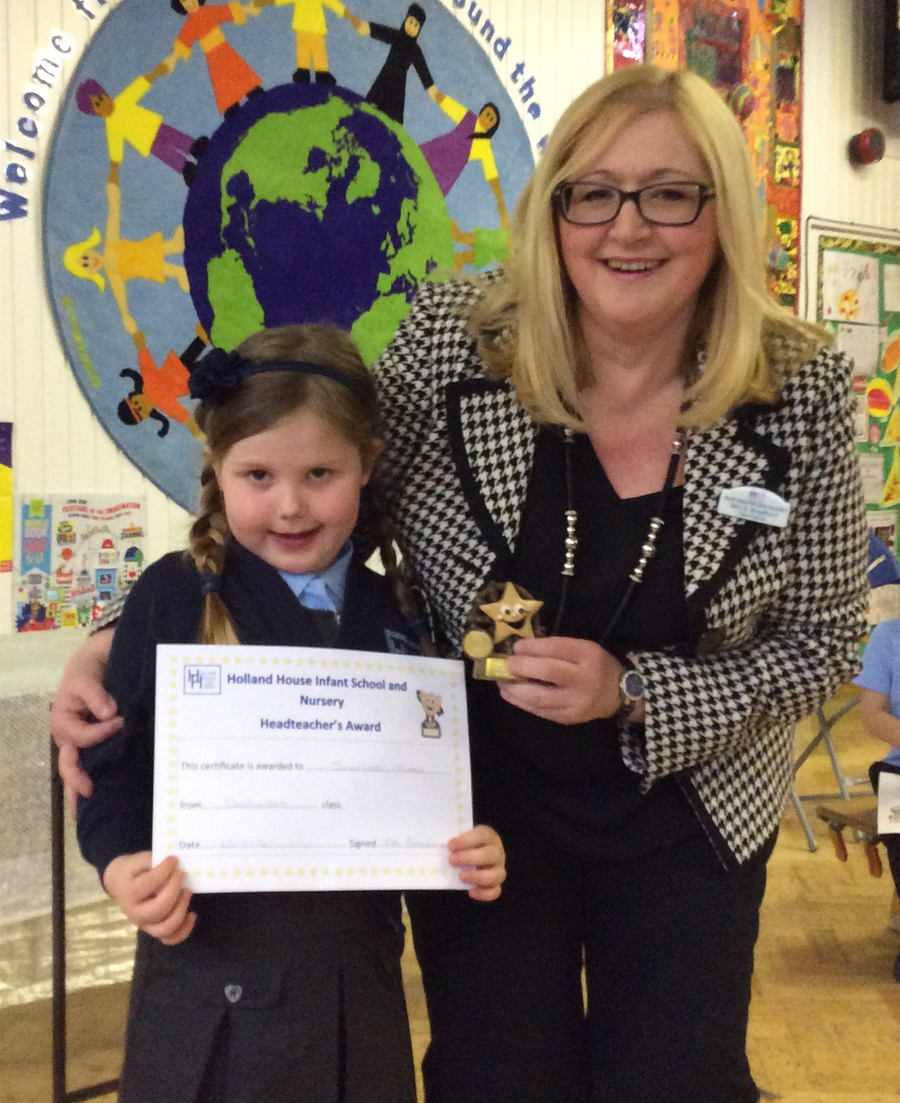 She has been chosen by myself to receive the Headteacher Award this term because she is a very impressive little girl with a very kind and caring nature. I have observed her on many occasions helping other children and looking after them when they have been upset. She is a delightful little girl with impeccable manners and admirable empathy for others. She clearly loves school life and participates in every aspect of it fully.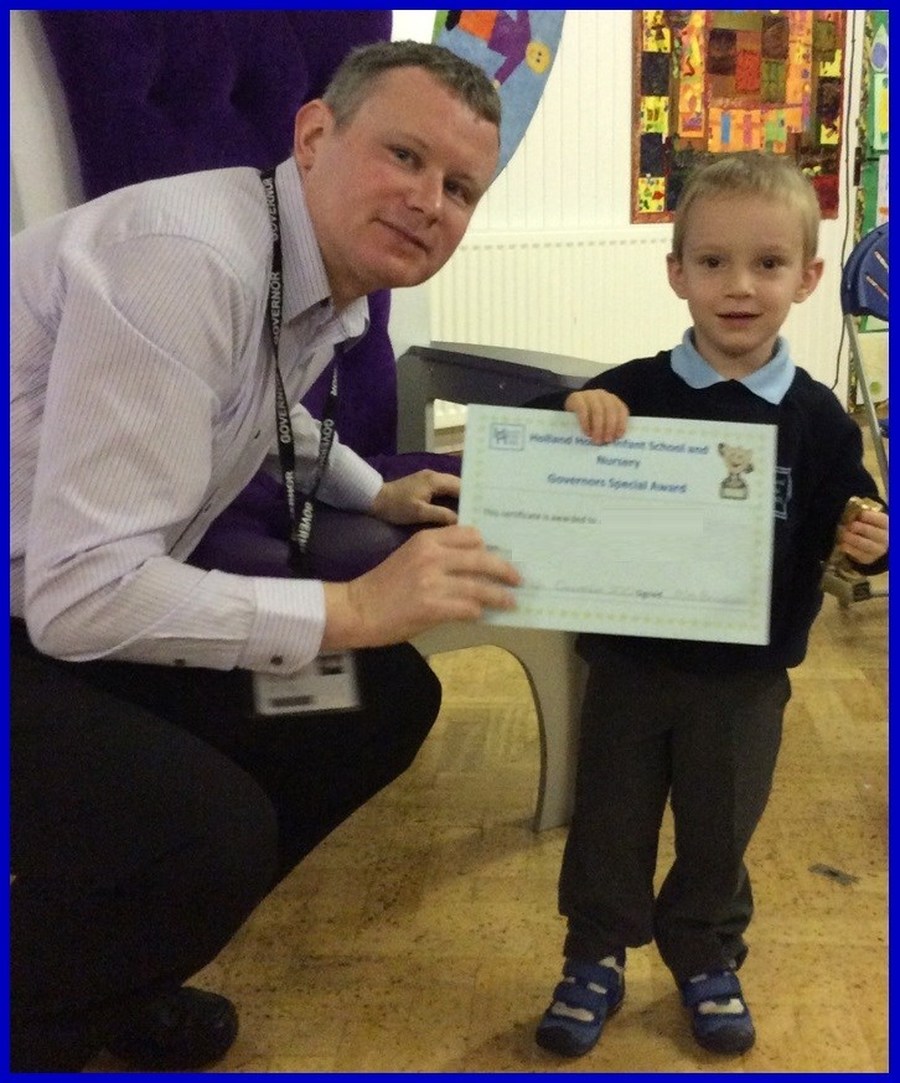 He is a delightful little boy he is always enthusiastic and willing to try new things. Since September he has made outstanding progress in all areas. He has learnt new words and understanding at a rapid pace on a daily basis. The enthusiasm that he shows is infectious and he has made many friends because he is a kind and gentle boy who is happy to share during play. He is always helpful and well behaved I can always rely on him to do the right thing.
Mrs Andrews and Mrs Grant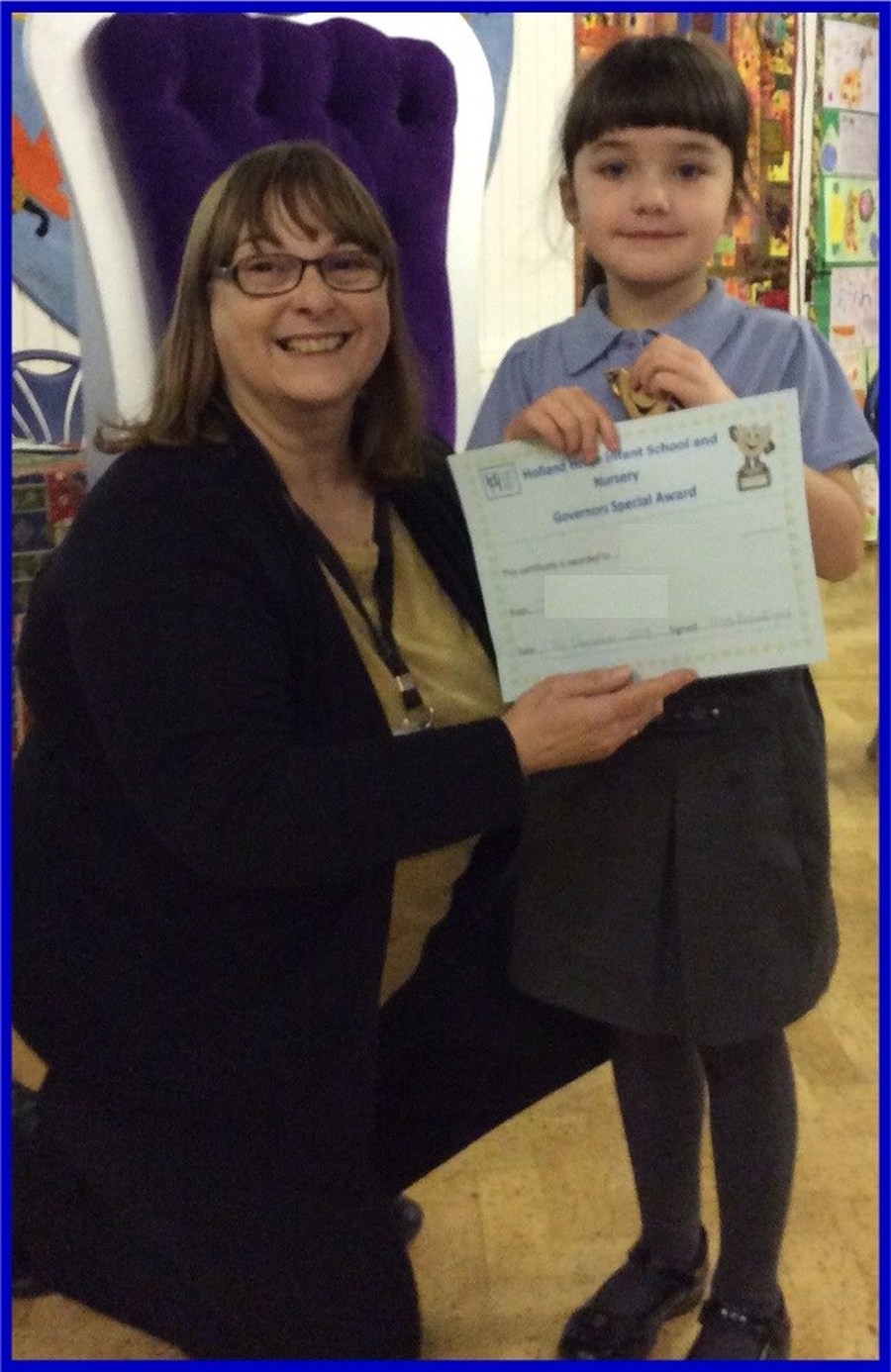 We have chosen her because she came to Holland House not knowing many children, this didn't phase her at all. She settled into class quickly and has made many friends because of her kind, caring and friendly nature. She always has lots of good ideas and suggestions to contribute to class discussions but also shows great enthusiasm and determination when tackling new things. She is well behaved, helpful and can be relied on to carry out tasks for the teachers. She is a smiley, happy member of our class who so deserves this award. Well done!
Mrs Nicholson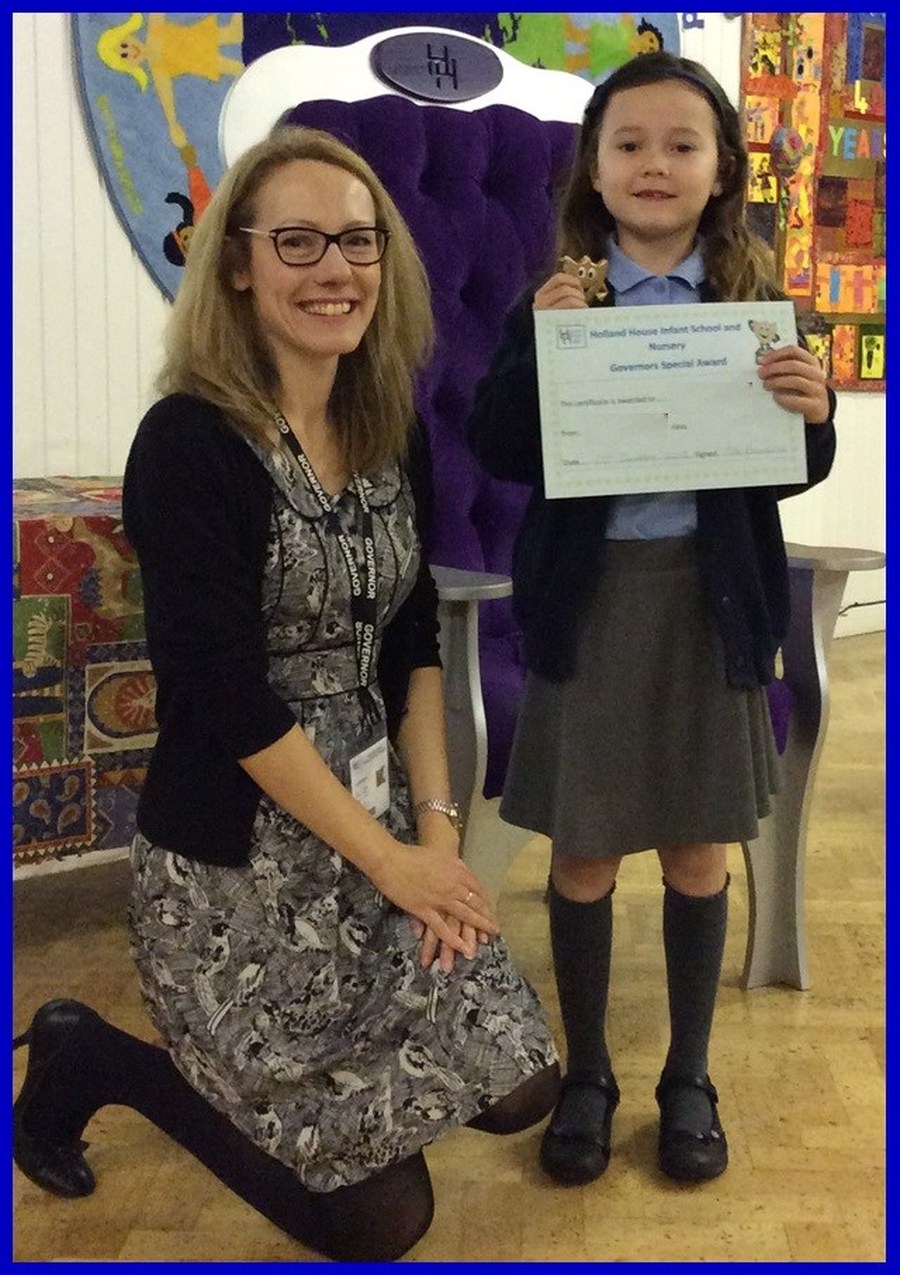 She is a truly delightful little girl and a complete pleasure to teach in every way! She throws herself into every aspect of school life and is totally devoted to learning new things and enjoying every learning experience she has! She has a warm & nurturing personality which has made her very popular with her classmates & teachers alike! She is very good at problem solving and is always good at seeing things from others points of view, what a fantastic team player! I am over the moon with the dedication and effort she puts into her work, she has a great attitude towards her learning and is therefore making superb progress! Well done. So well deserved!
Mrs Styles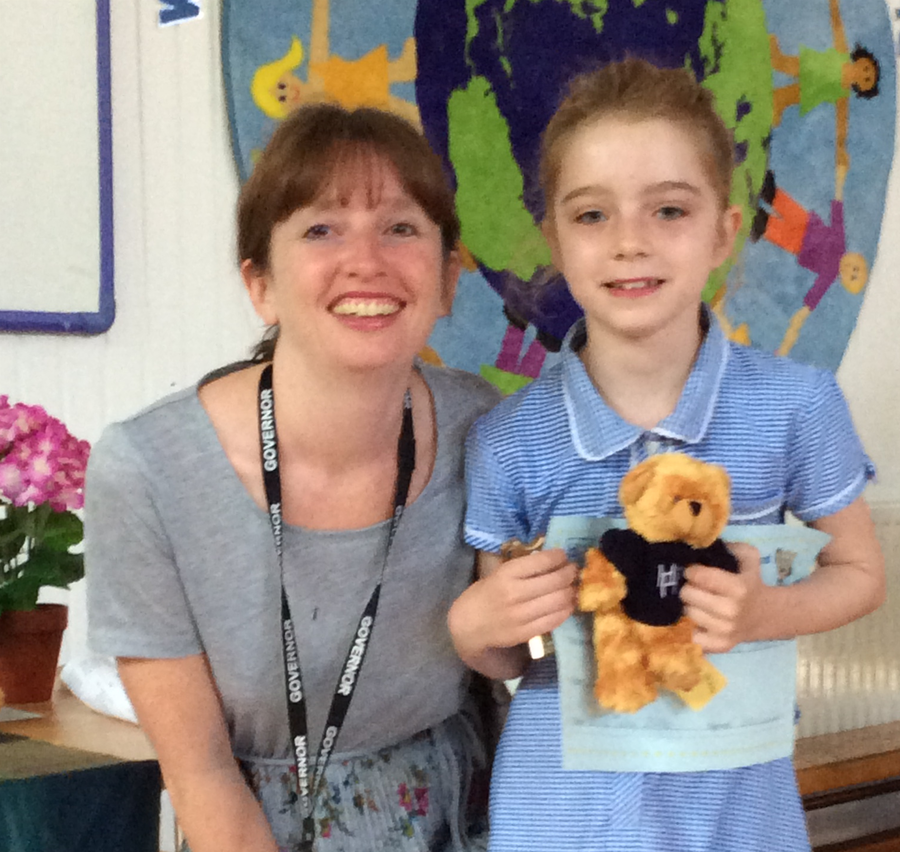 She is a true 'always' child who endeavours to give her absolute best to everything she does. She arrives at school in the morning with a beaming smile, plays and interacts with everyone and is incredibly motivated and driven to exceed any task given to her.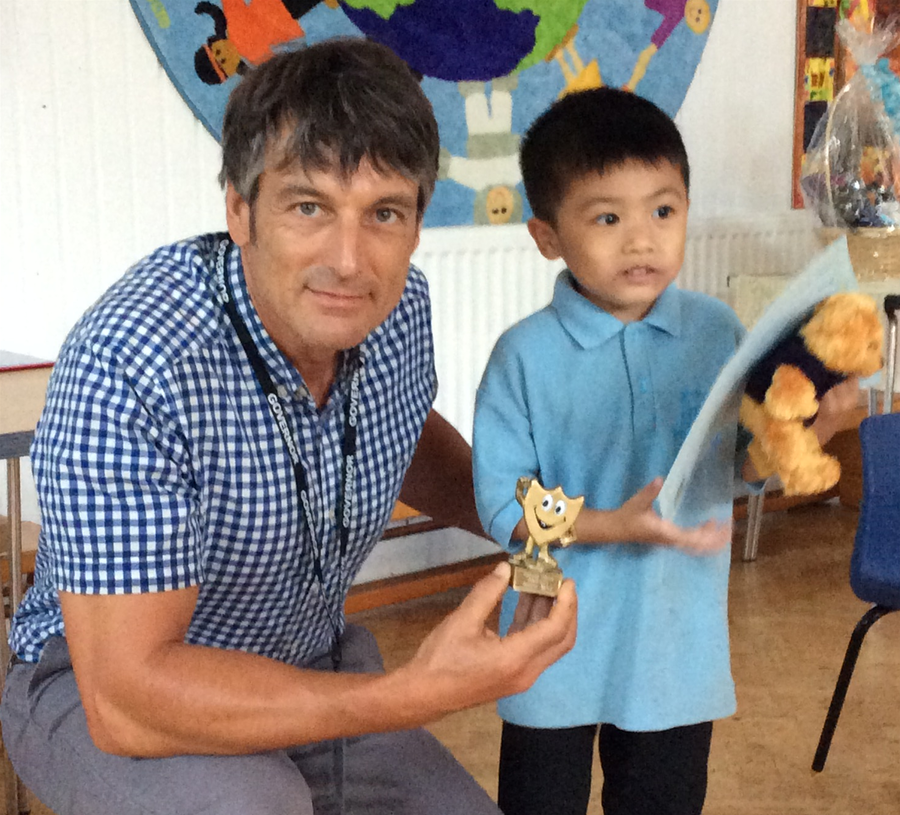 He is an enthusiastic and cheerful member of the class who has been a pleasure to teach this year. He has a fantastic attitude towards his learning and always tries his very best. He especially enjoys to be creative and it has been wonderful to see how he has applied his imagination to create various models and pictures this year.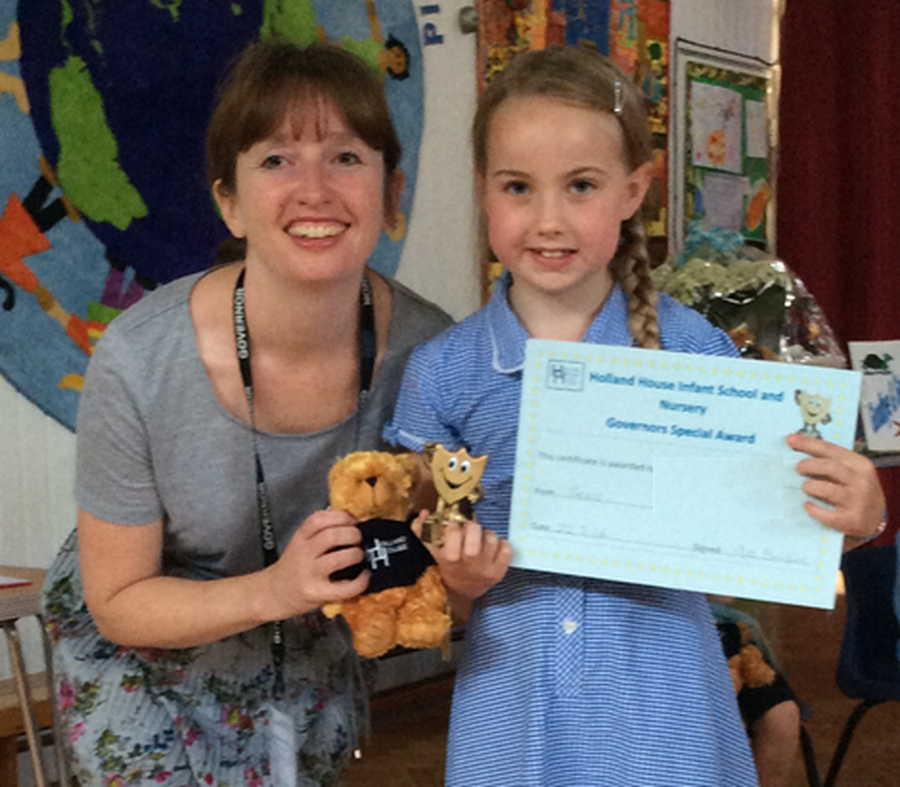 She has been a delight from the moment she entered my class. She has an ability to cheer everyone up with her caring and positive nature. It has been wonderful to see her grow in confidence over the year and make excellent progress in all areas of the curriculum due to her hard work! She has an amazing empathy for others and treats everyone with care and consideration.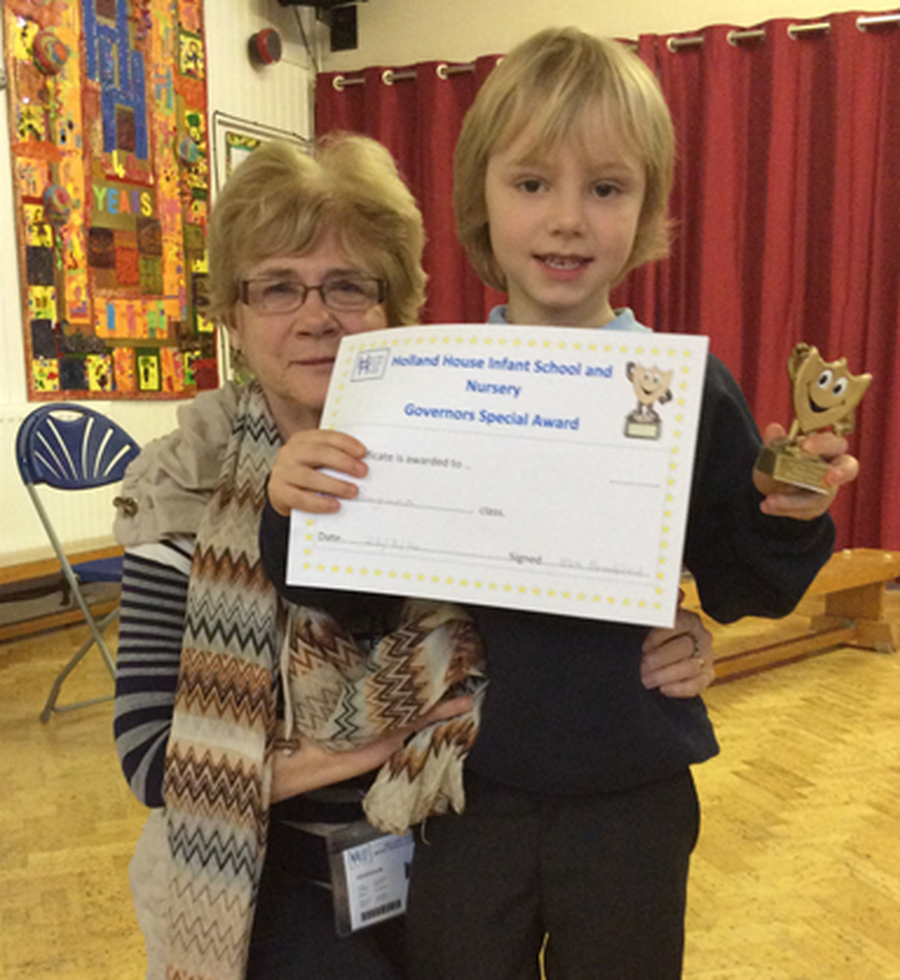 He is a good role model in class. He is always kind, helpful and friendly to both adults and his peers. He works to the very best of his ability and has a wonderful attitude towards his learning. He works with enthusiasm at all times in all aspects of the curriculum. You really deserve this award and are a pleasure to teach!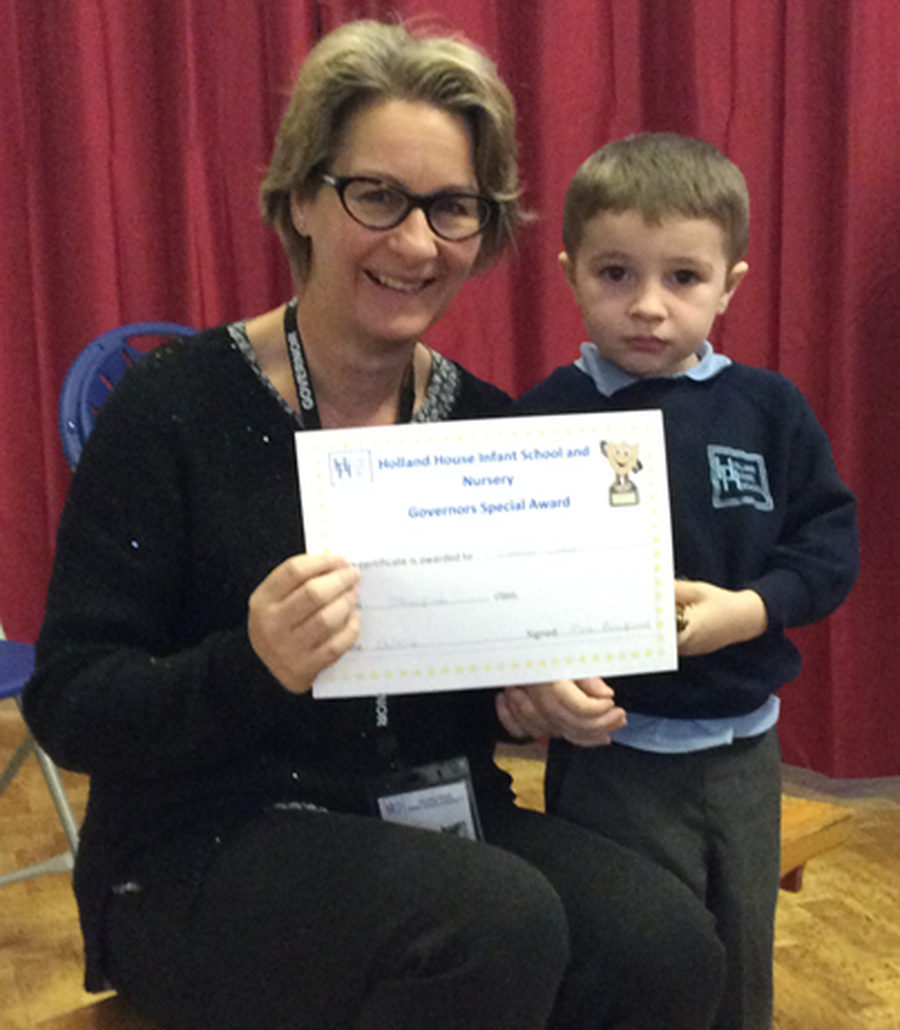 We are really proud of his achievements this term he has made excellent progress and demonstrated a brilliant attitude towards learning. He is now really secure in the nursery environment which has given him the confidence to explore and access the whole of the Foundation Stage. He wants to learn and demonstrates this through his constant use of questions which he uses to find out more about the world around him. He always tries hard and follows our golden rules, his growing confidence and kind nature has enabled him to make many friends. Well done.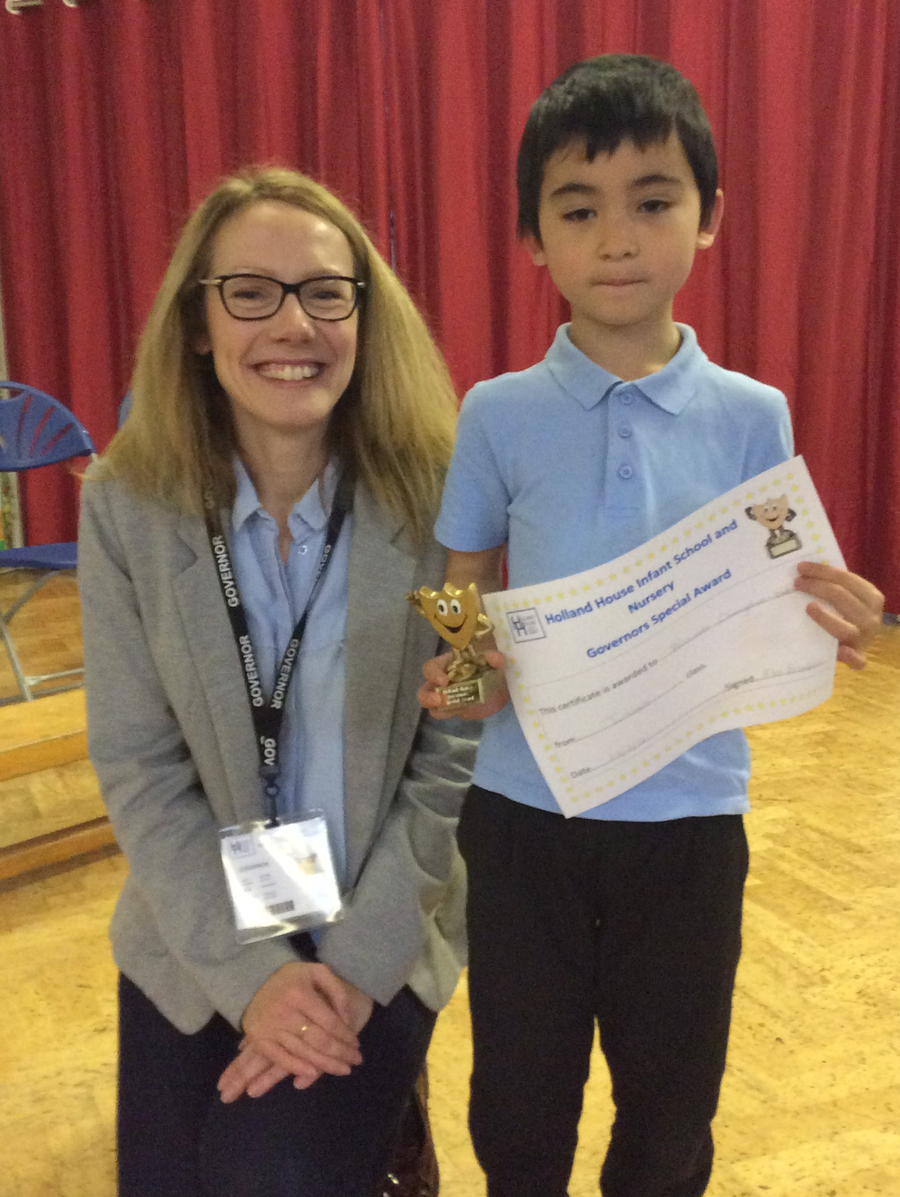 We have chosen him because he has settled into class well. He has made friends because of his kind, caring and friendly nature. He is well behaved, helpful and can be relied on to carry out tasks for the teachers. He is a quieter member of the class who has made really good progress particularly in his phonics and reading. He is enthusiastic and determined to achieve well. He is a smiley, happy member of class who so deserves this award. Well done!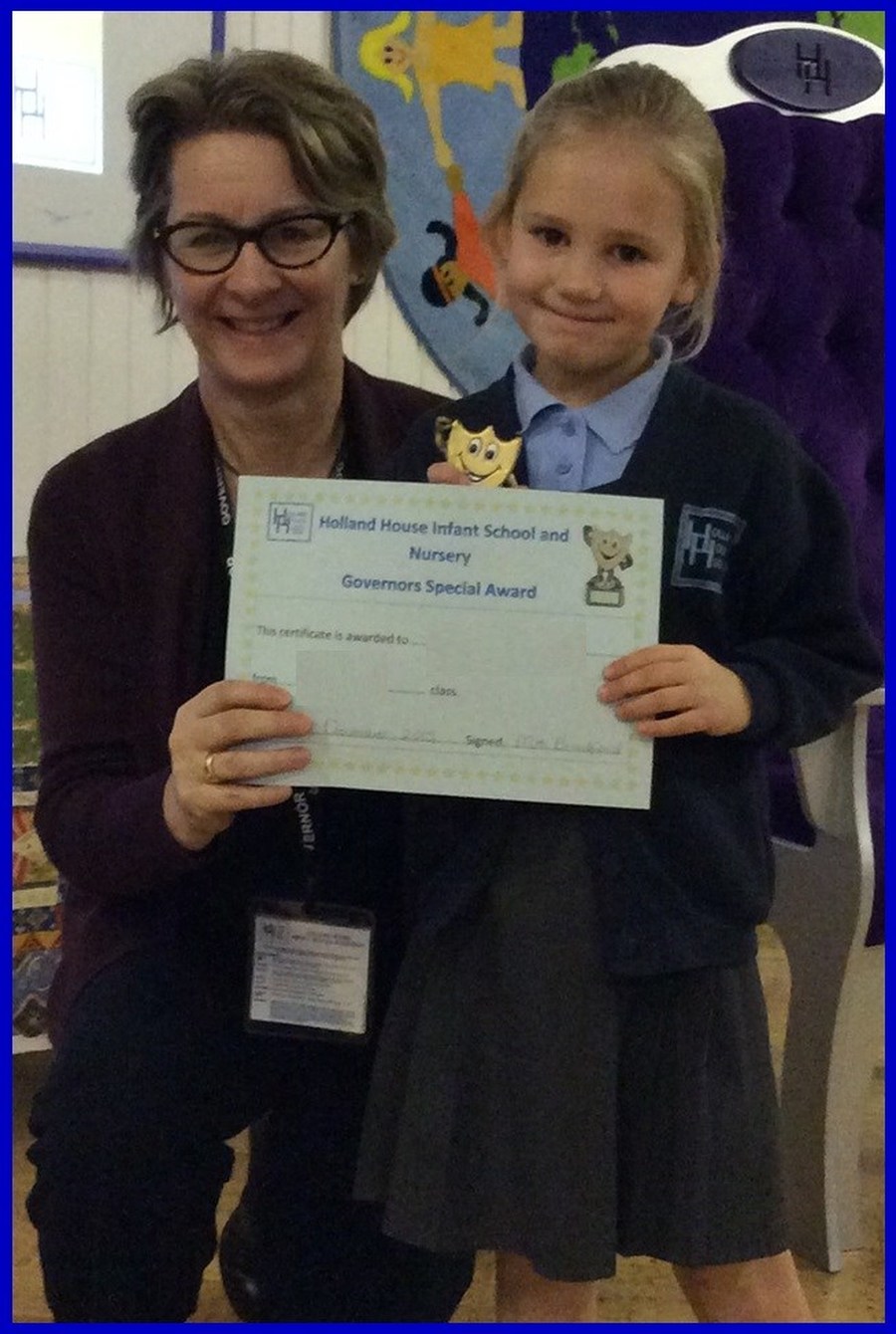 She has been chosen for the Golden Merit this term because of her attitude to learning. She continuously strives to discover, understand and learn more. She is eager to build on what she already knows and regularly reflects on her previous work to help her move forwards. She is an enthusiastic and motivated member of the class who always tries her hardest. She is kind, caring and supportive to her peers and is regularly seen looking after others. Well done.
Miss Carey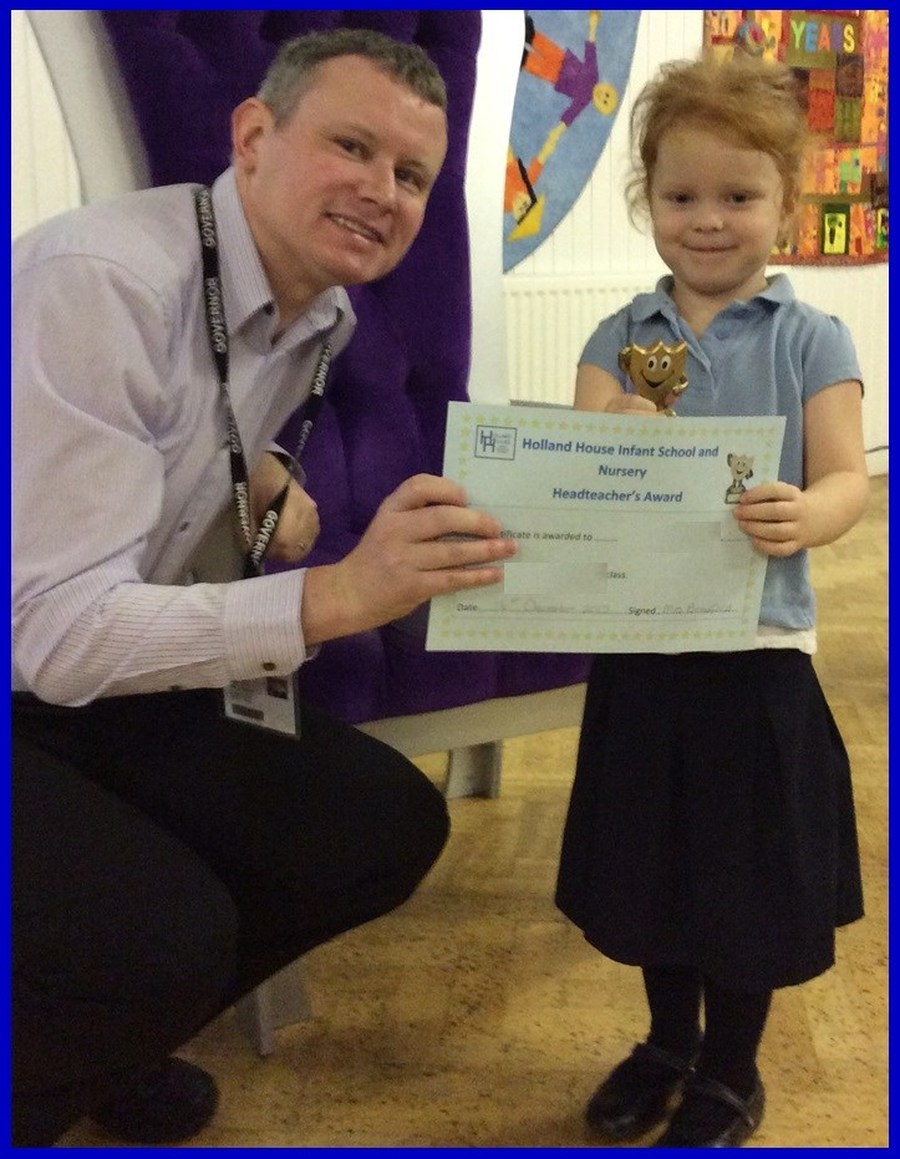 She is a delightful member of the class. She has adapted amazingly to a whole new group of friends and is happy to help them whenever she can. She knows and follows our Golden Rules. She is confident and answers questions enthusiastically. Her behaviour is outstanding and she is thoughtful and caring towards others. She always tries hard to do her best in everything she does. Well done, you are a star!
Mrs Andrews and Mrs Grant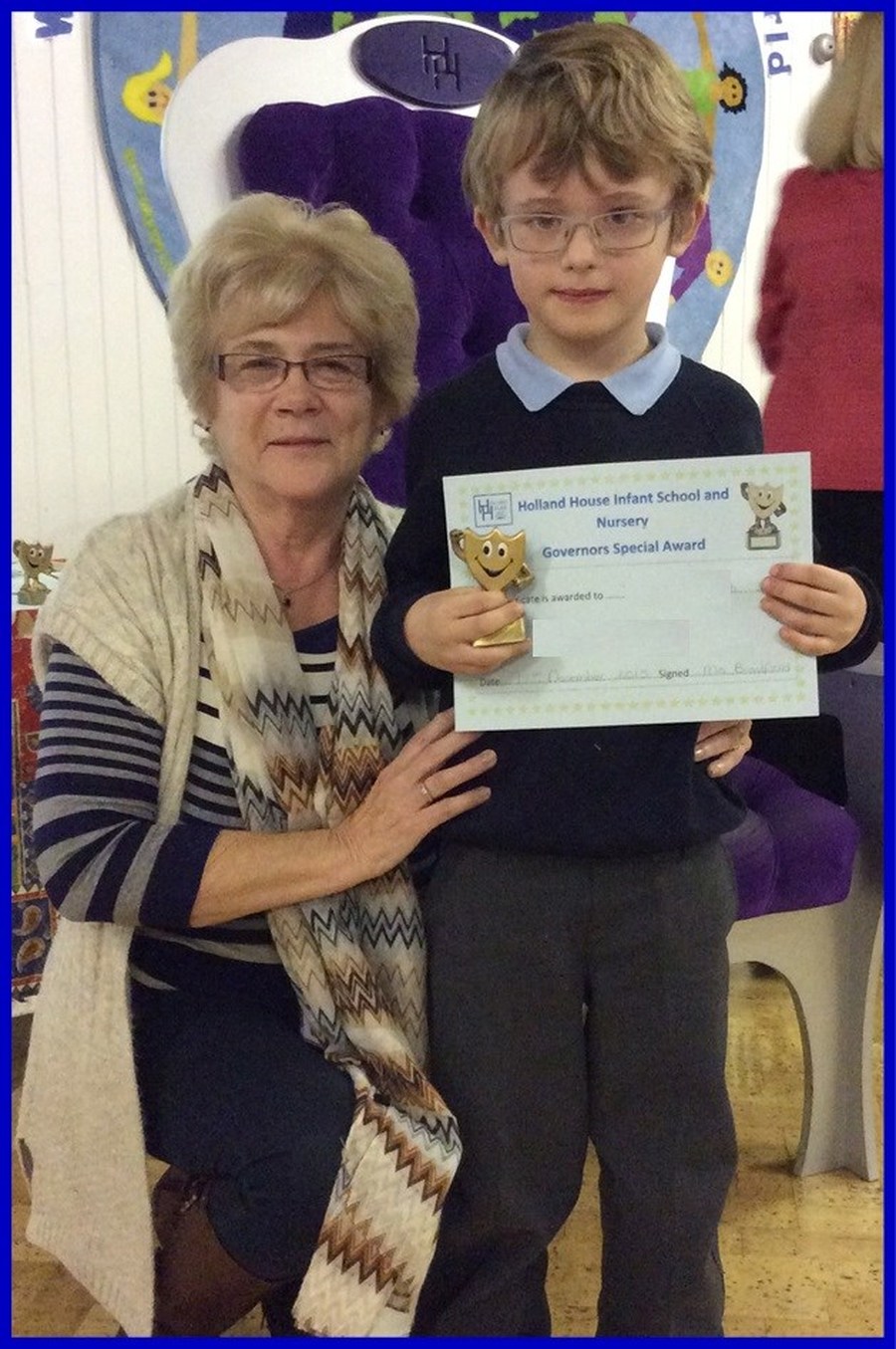 He has been chosen for the governors award for his continued conscientious attitude to learning. He is always the first to answer questions and has such a dedicated attitude to his education at school. He has great listening skills and this is evident in his words and actions during his school day. He is a kind and good friend to others, showing consideration to friends and teachers. He is also a very polite and well mannered individual—a great role-model! He has shown a mature and sensible attitude. Well done, you really do deserve this award.
Mrs Bridgewater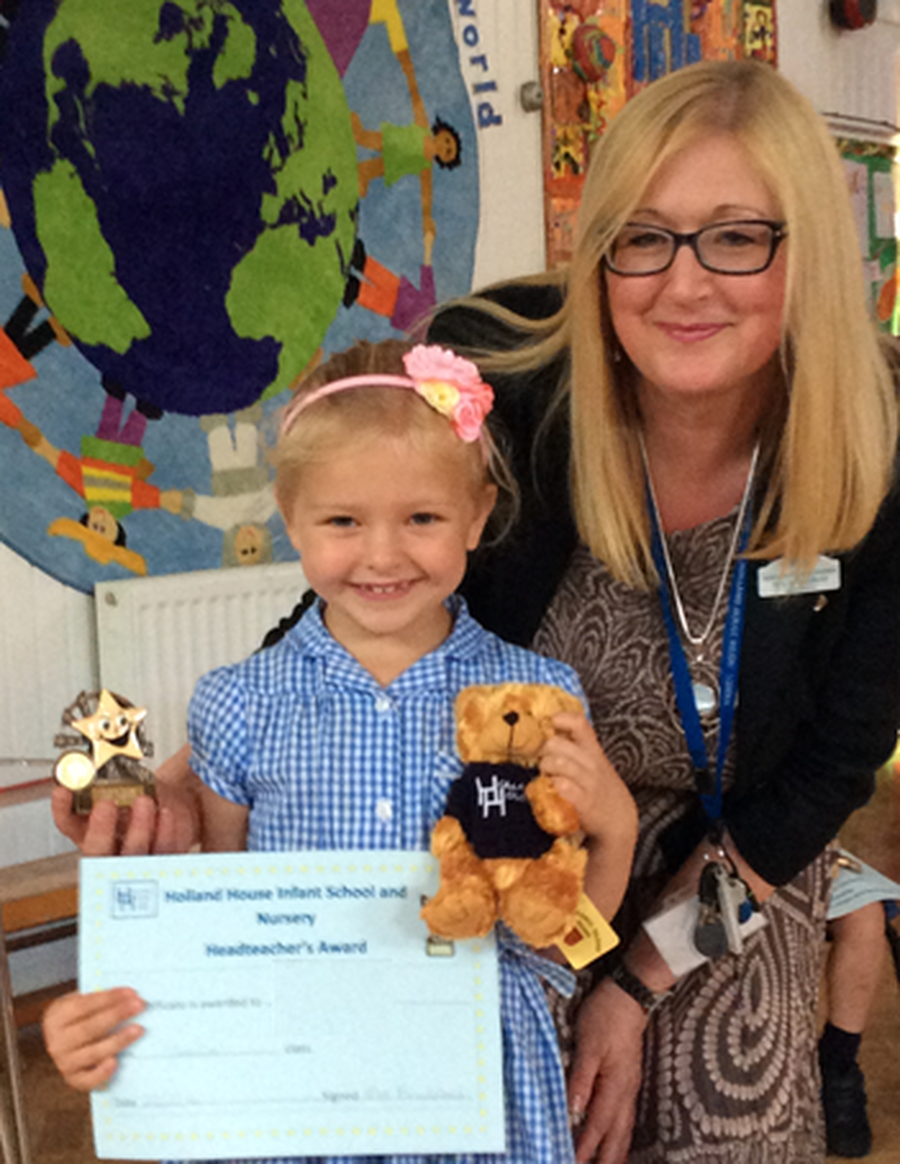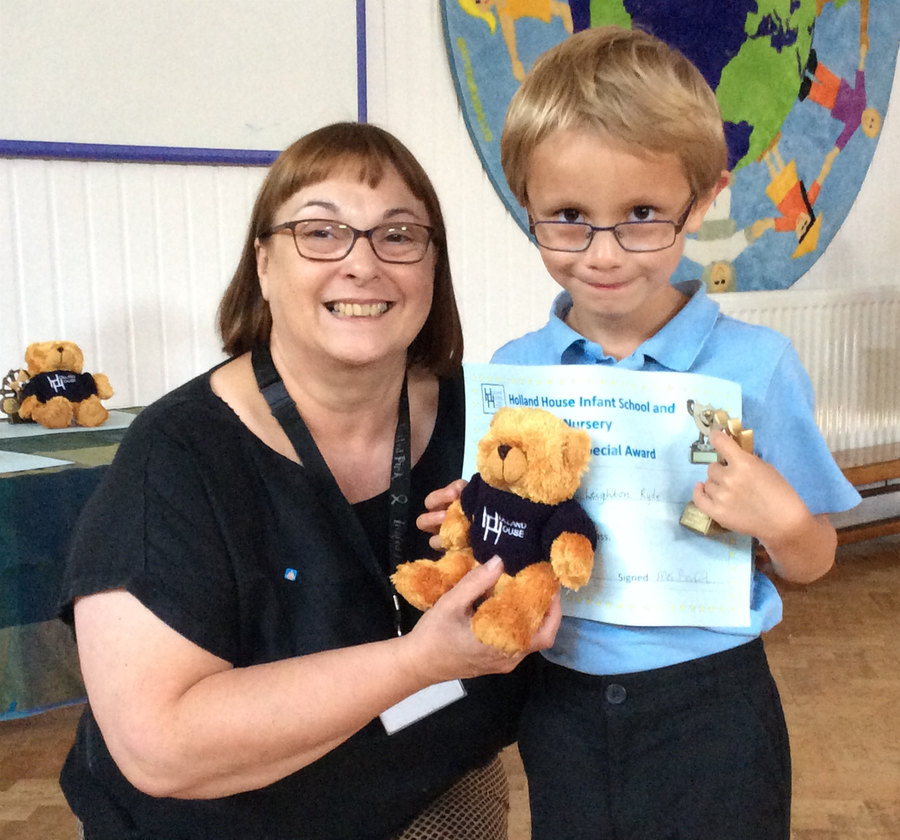 He has been chosen for golden merit due to the fantastic progress he has made this year. He has applied himself in all subjects and this is reflected in his work. He has been a pleasure to teach all year and his happy nature makes him popular with his peers. He is always polite and will always care for others.
George really deserves this award! He has had an amazing year in and has worked hard in all that he has done. He is lovely, kind, polite and helpful he has impressed all of the teachers and has a huge circle of friends including children from other classes! He has worked enthusiastically in all areas of the curriculum and at around February developed a passion for writing EVERYTHING!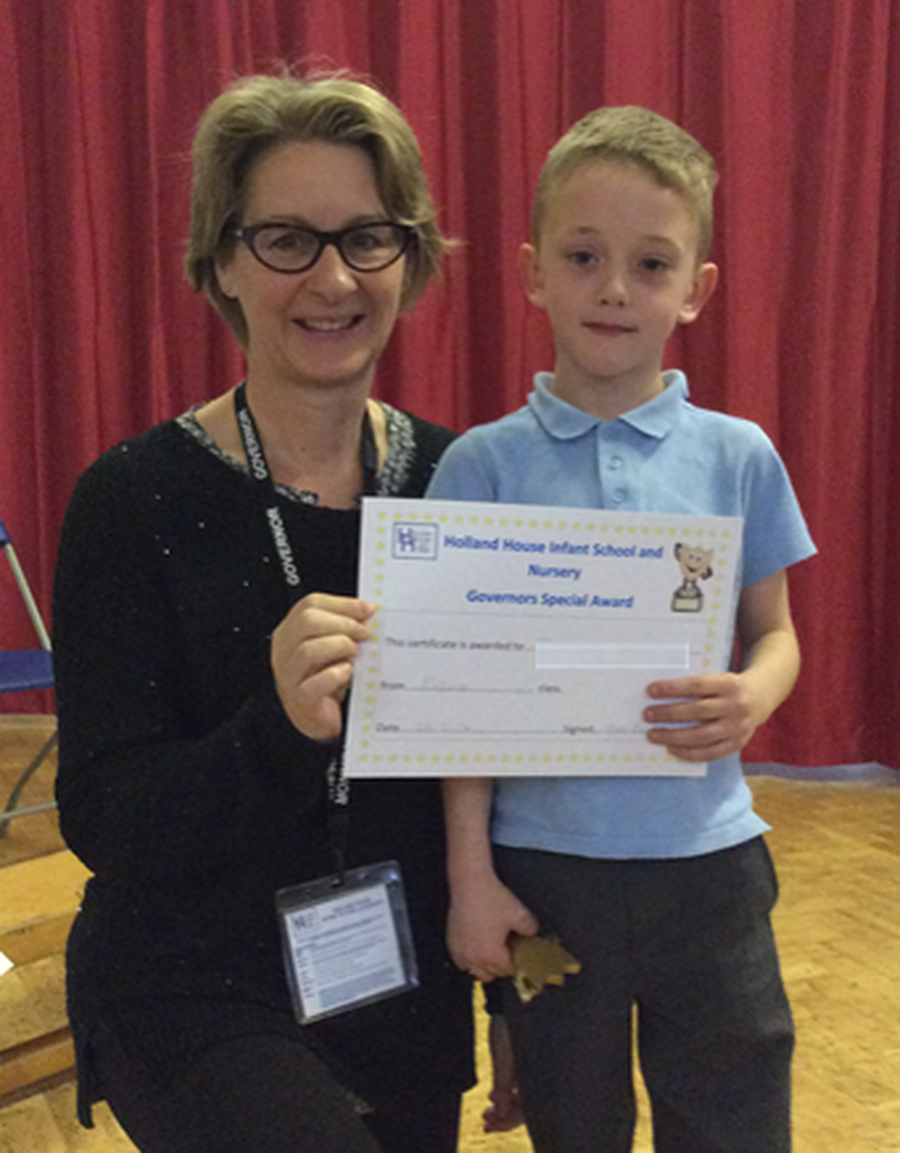 He has been chosen for the Golden Merit this term due to his approach to learning and supportive attitude towards others. He works incredibly hard in all lessons which is reflected in his work and progress. He is eager to gain knowledge and enthusiastic to work both independently and with others. He is a caring, kind and supportive friend who goes out of his way to look after others. Well done.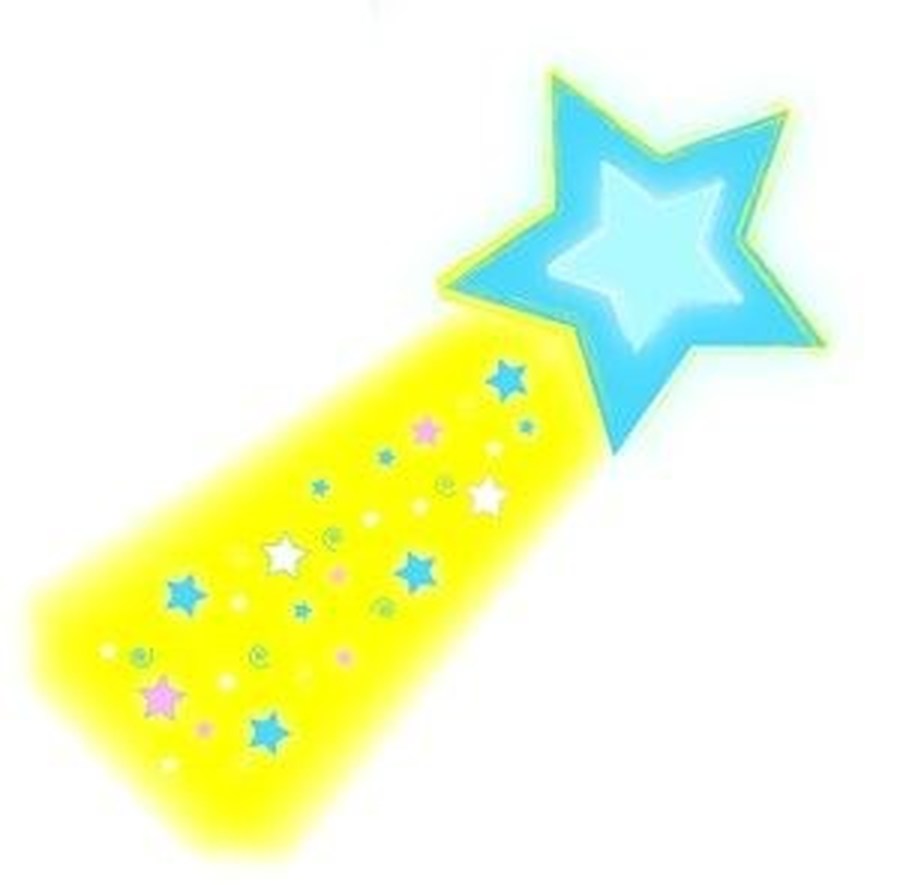 Emily is a cheerful, happy, and exceptionally well behaved little girl! She always tries her very best and had been extremely determined to succeed in every area of the curriculum this year! She adores art and singing and dancing and is very creative. She has really grown in confidence and shares her opinions and observations in class.
She had made superb progress with her reading and writing in particular. She is a Perseverosauraus! Even when she finds things tricky she always tries her best! Emily is a kind friend and always has some happy news to share or story to tell. She has been such a fantastic asset to our class this year and is very popular with her peers, with her cheery disposition and caring nature. Emily is a considerate little girl with a wonderful smile that always cheers everyone up when they see speak to her. A truly well deserved merit award! Well done Emily!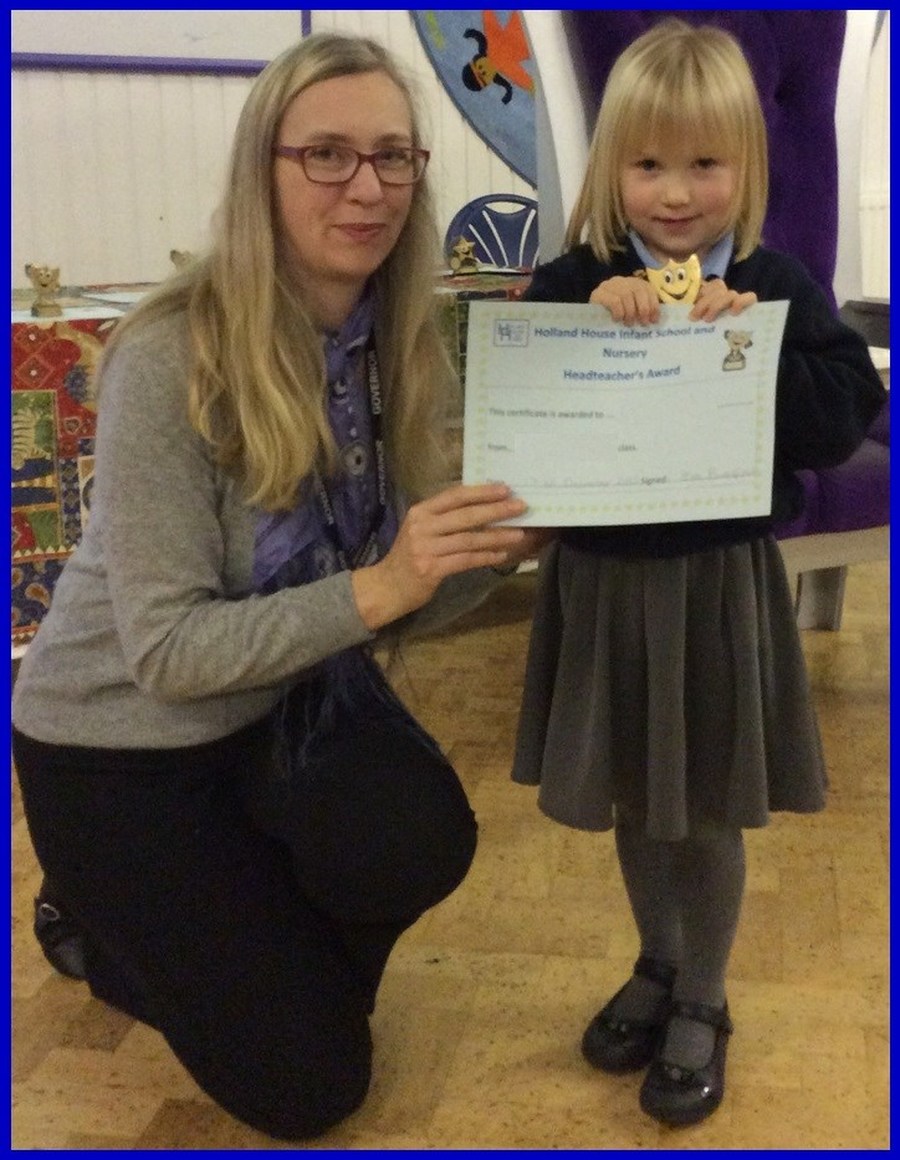 I have chosen this child for this special award because she is a kind, caring and thoughtful member of the class. She always makes time to help others and is a friend to everyone. She is always busy and working hard on a project that interests her and has amazing ideas and suggestions as well as a creative flair not only in her creations but also her imagination. She tells great stories and has a great sense of humour too. She loves learning outdoors as well as indoors and tackles new challenges head on with enthusiasm and determination! She knows lots of information about lots of topics and it is always a pleasure seeing her learn new things.
Mrs Nizamis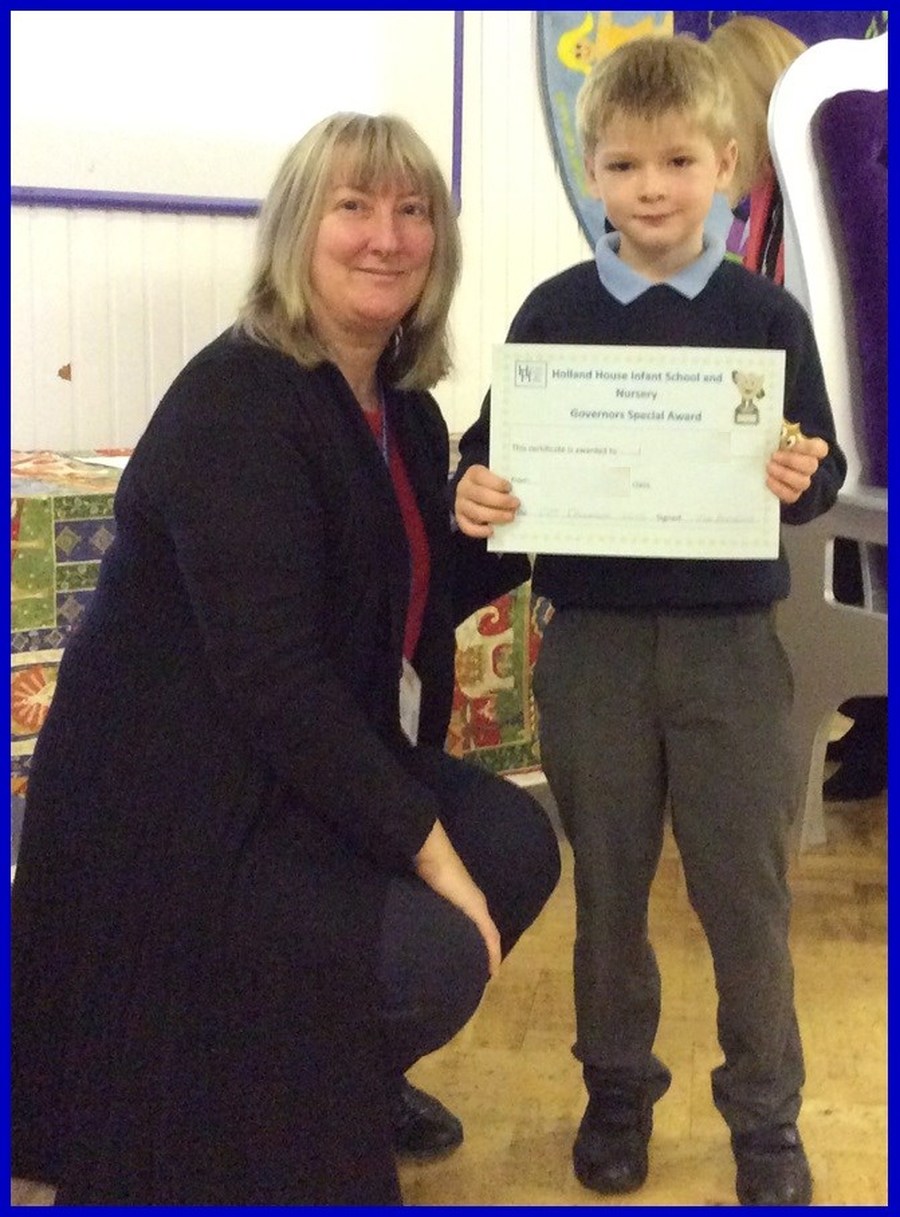 He has made amazing progress this term and was nominated by several staff members for this award. The main reason is the huge improvement in his self-confidence – He is now very active in class discussions and always listens to other points of view sensitively. He has an extraordinary amount of compassion for his age and when writing a recent Christmas 'wish list' he spoke passionately about increasing societies empathy for refugees and support for people living in civil wars to name but a few! It has been a delight to be his teacher this term and get to know his bright, witty and thoughtful personality. I can't wait to see what the next two terms have in store!
Miss Turley
She is a very impressive young girl. She is a very mature and sensible young girl. Her determination to raise funds to help others was commendable at Christmas time,when she led the collection of funds to support the Birmingham Children's hospital and Lupus UK. She is always chatty and very willing to offer her personal opinions about a range of subjects. She is confident and always keen to share her ideas with others.
Mrs Bradford