Governor Awards 2016 - 2017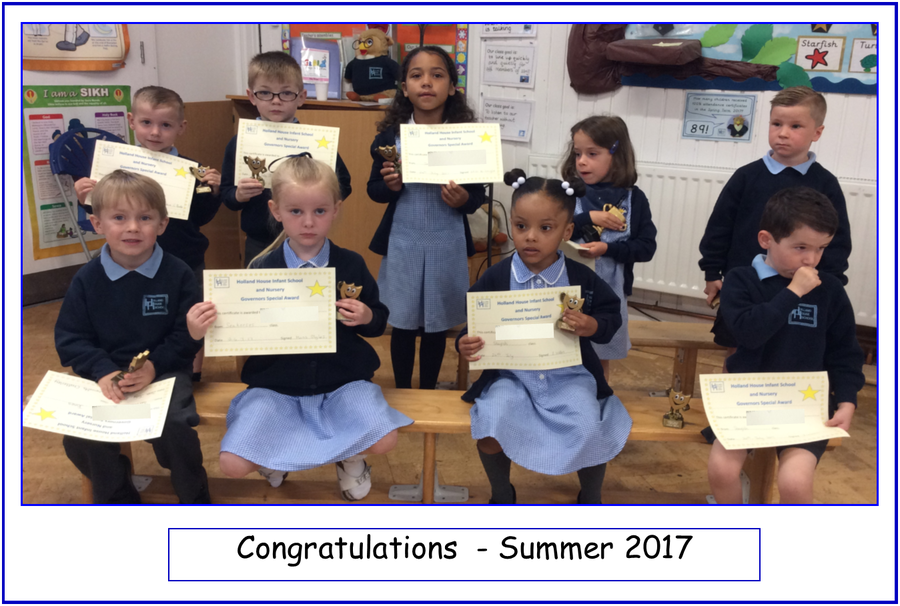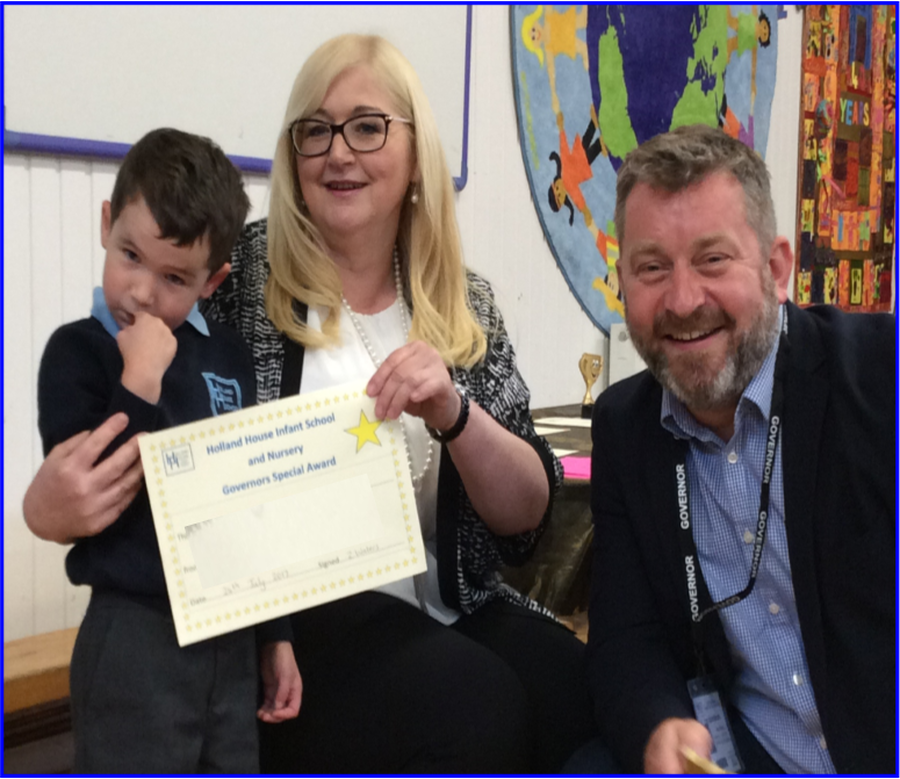 His confidence throughout the year has blossomed this year and the enthusiasm he brings to any activity is always a joy to see. He is always willing to give something a go and has a real 'can do' attitude for anything he undertakes. He has a passion for numbers and loves to share his knowledge with others. His behaviour is impeccable, he always does the right thing and follows our golden rules.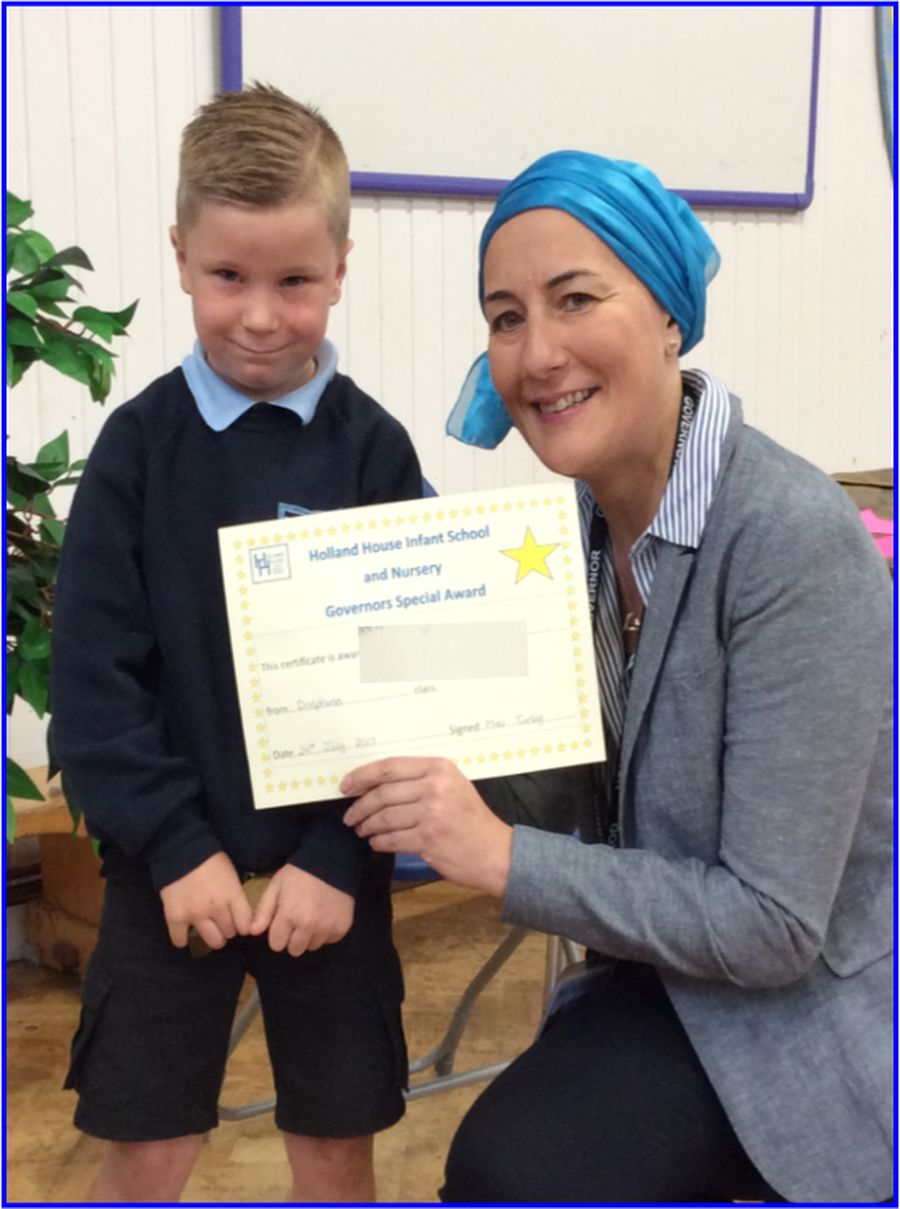 He has put so much effort into everything this year! He has worked hard to improve his written work and has shown great stamina for extended writing. He has an excellent attitude to school and always seeks to improve and further his own learning.
She is kind and she is extremely thoughtful and always considers how other people are feeling. We are all extremely proud of the progress she has made. across all areas of the curriculum academically and socially.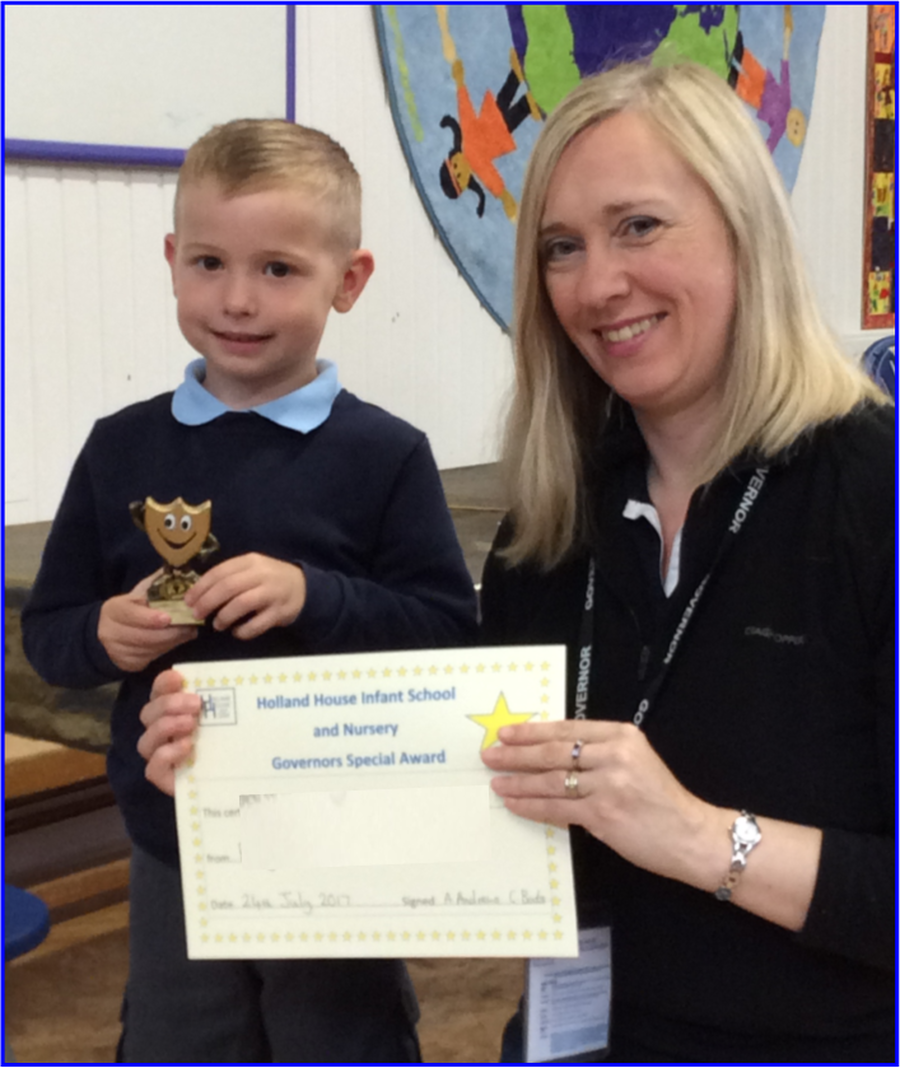 It has been a pleasure to teach him this year and to watch his confidence and determination grow. He always demonstrates excellent learning behaviour, he is attentive and listens carefully to information and instructions. One of his greatest strengths is his ability to persevere, he never gives up even when he finds things tricky, he keeps trying until he achieves his goal.
She has impeccable behaviour and is superbly polite at all times a fantastic role model to others! She has built great relationships with everyone and she now shares her great sense of humour and observations of life and simply adores learning! We are incredibly proud of her progress, especially writing, she just loves to choose to write stories.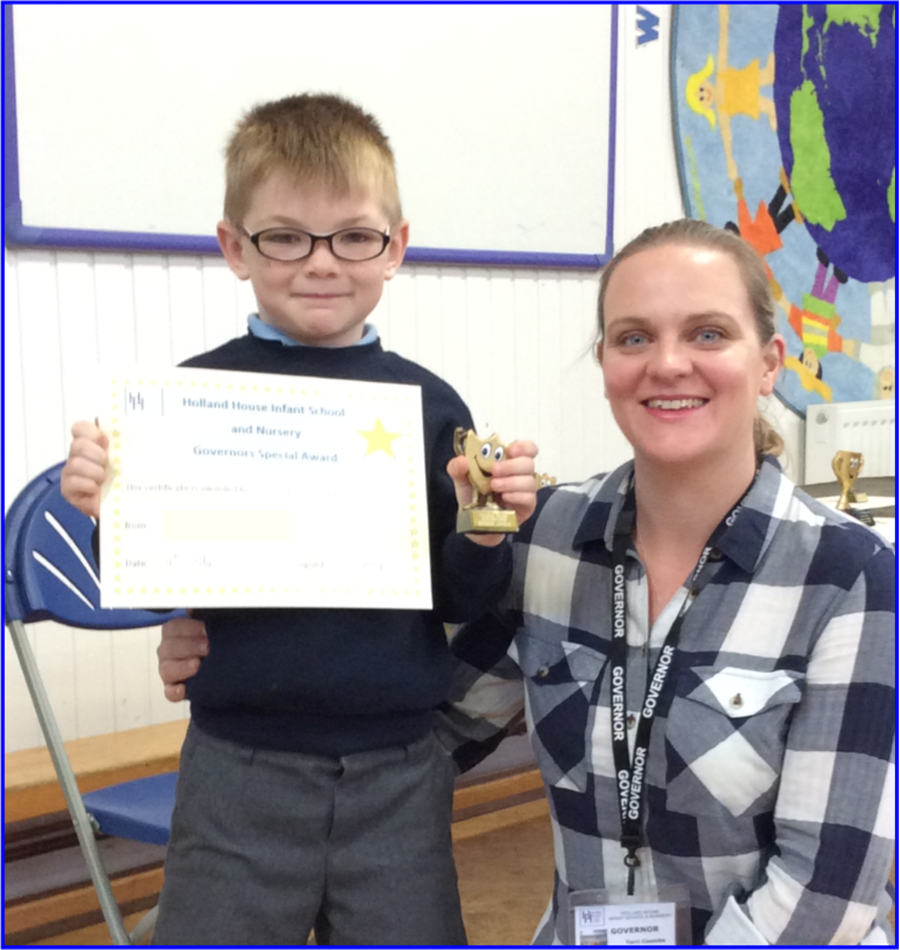 He has a naturally inquisitive mind and is eager to discover how something is made or works. He enjoys being challenged and is happy to work both independently and with others. He enjoys sharing his knowledge with his peers and is happy to help others achieve. He is always polite, kind and considerate.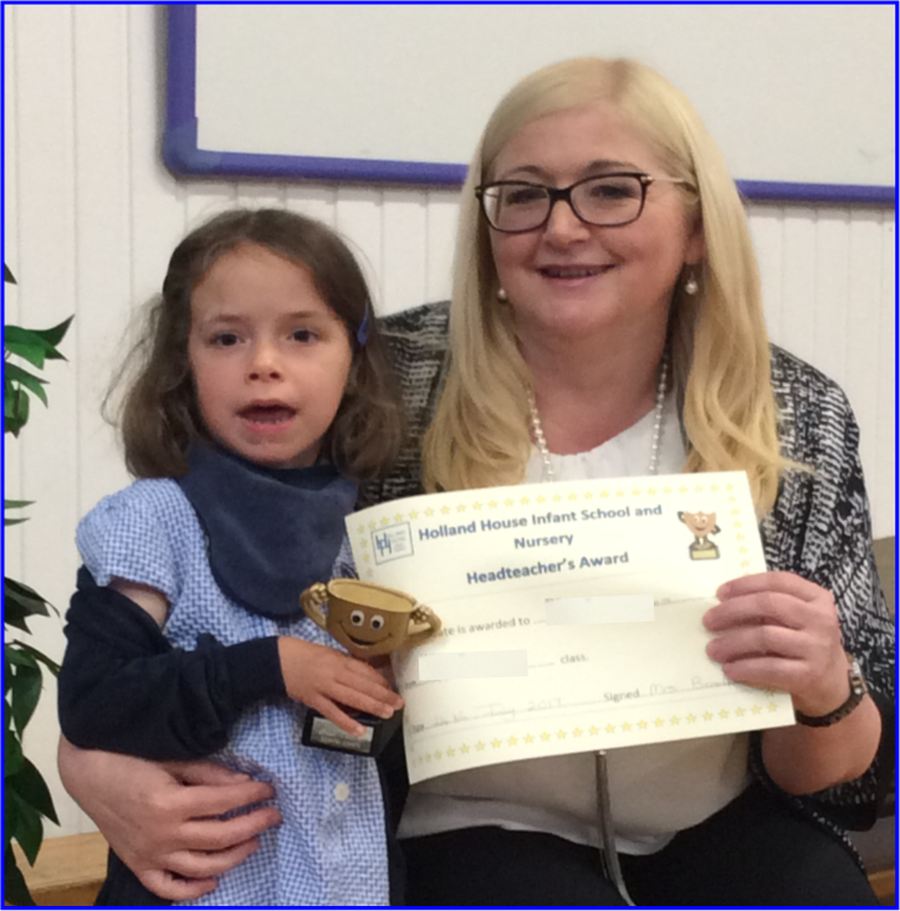 I have chosen this little girl because of the wonderful progress that she has made this year in school. She is a little girl who always has a big smile on her face and she is very enthusiastic about all aspects of learning. She loves nothing more than to share her experiences and enjoyment of the things that she does at home with us in school. She is a happy, kind and hard working little girl with a captivating smile!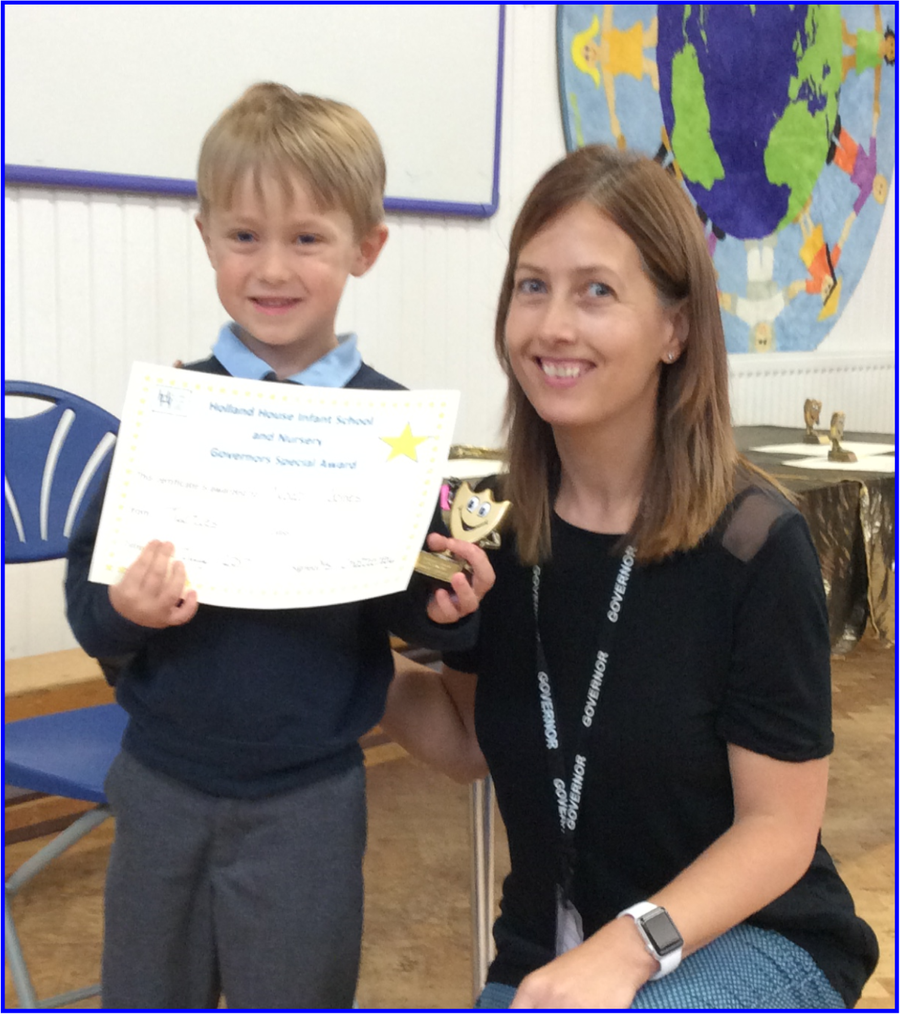 He has had an amazing year and has made superb progress in all areas. He has shown such a positive attitude towards being at school and always shows enthusiasm for learning new things. He is always challenging himself to learn new things or to improve on his skills. His behaviour has been exemplary throughout the year showing he is an excellent role-model to others.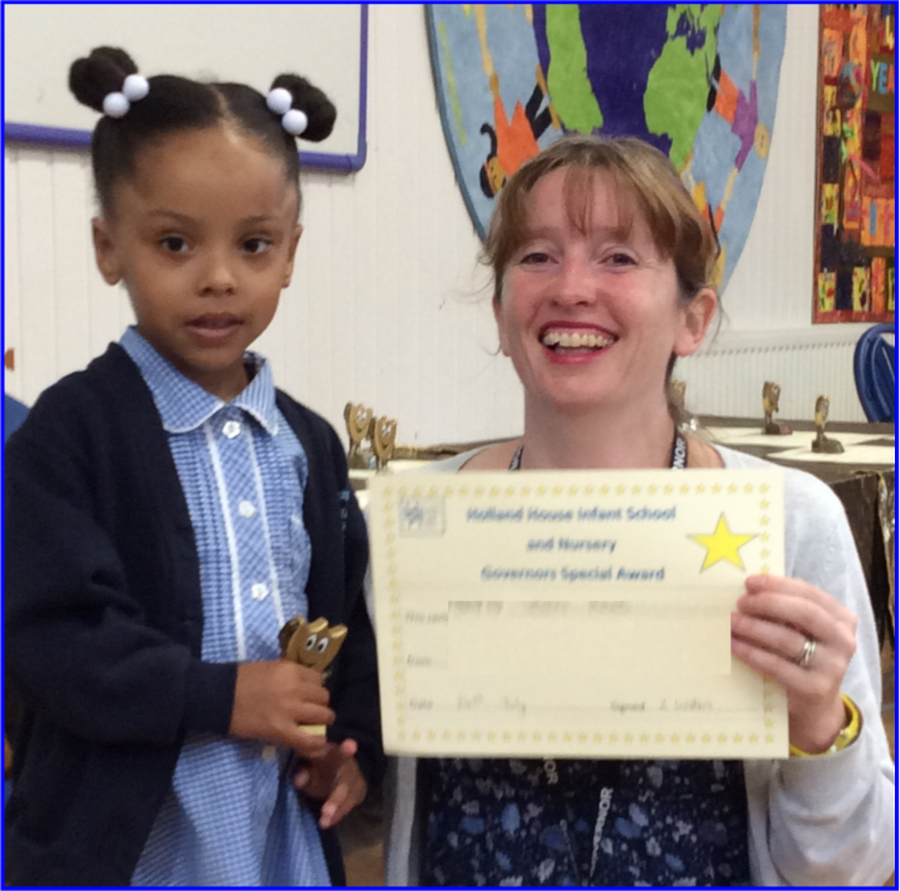 She is a cheerful, happy and an exceptionally well behaved young girl. She is very thoughtful and is a very good friend to her peers. She loves to learn and is always asking questions to find out more about the world around her. She perseveres in every activity even when she finds it tricky and has therefore made a huge amount of progress this term. A well deserved award.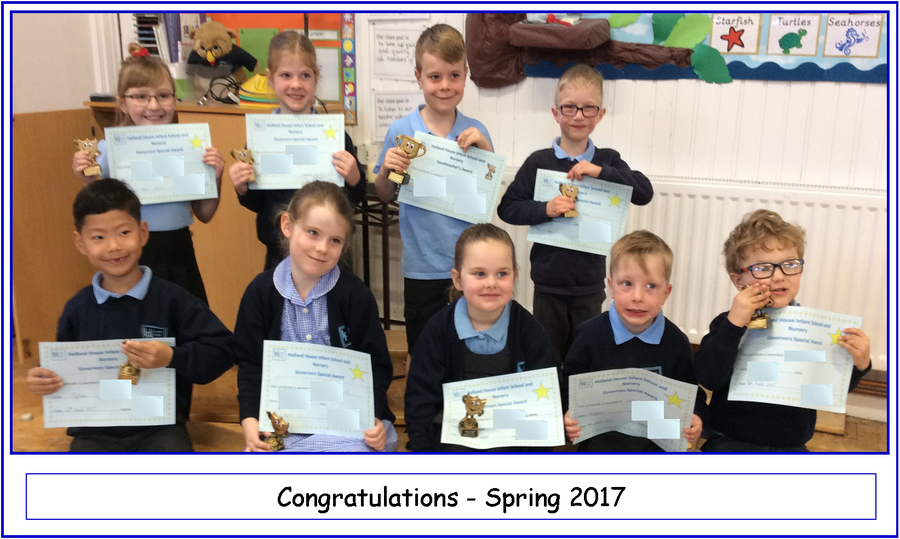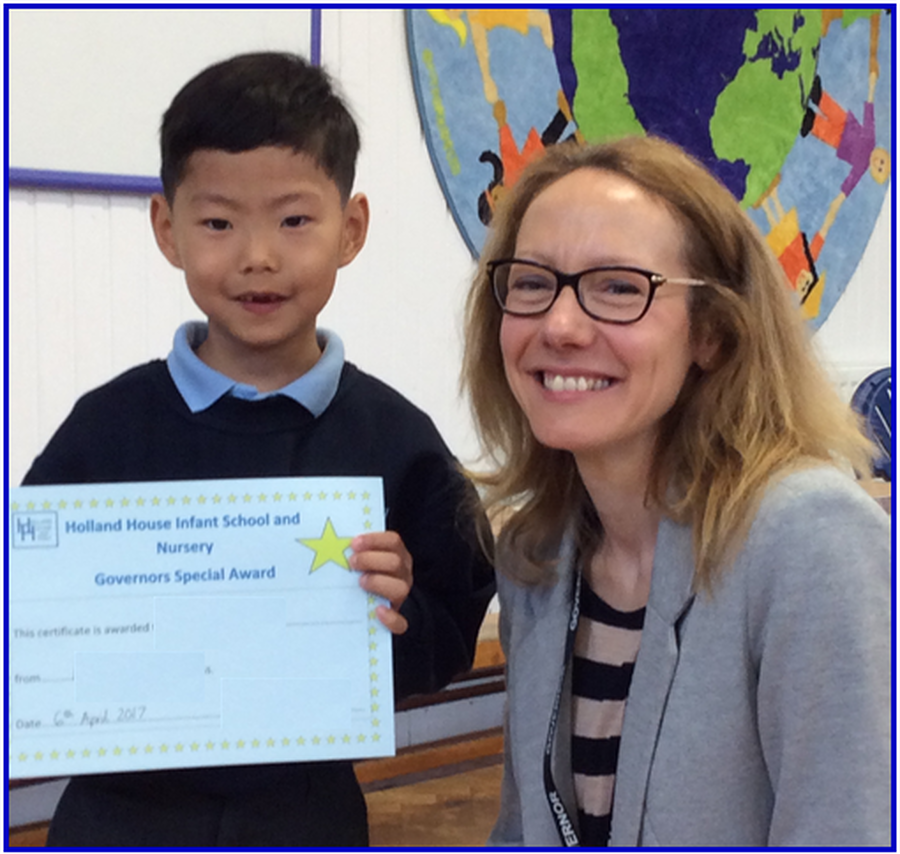 He has a fantastic attitude to school life. He is always polite, kind, considerate of others and loves playing with his peers. He has a thirst for knowledge and is keen to ask questions to further develop his understanding of things. He has made amazing progress since he joined us in October. Well done, keep it up!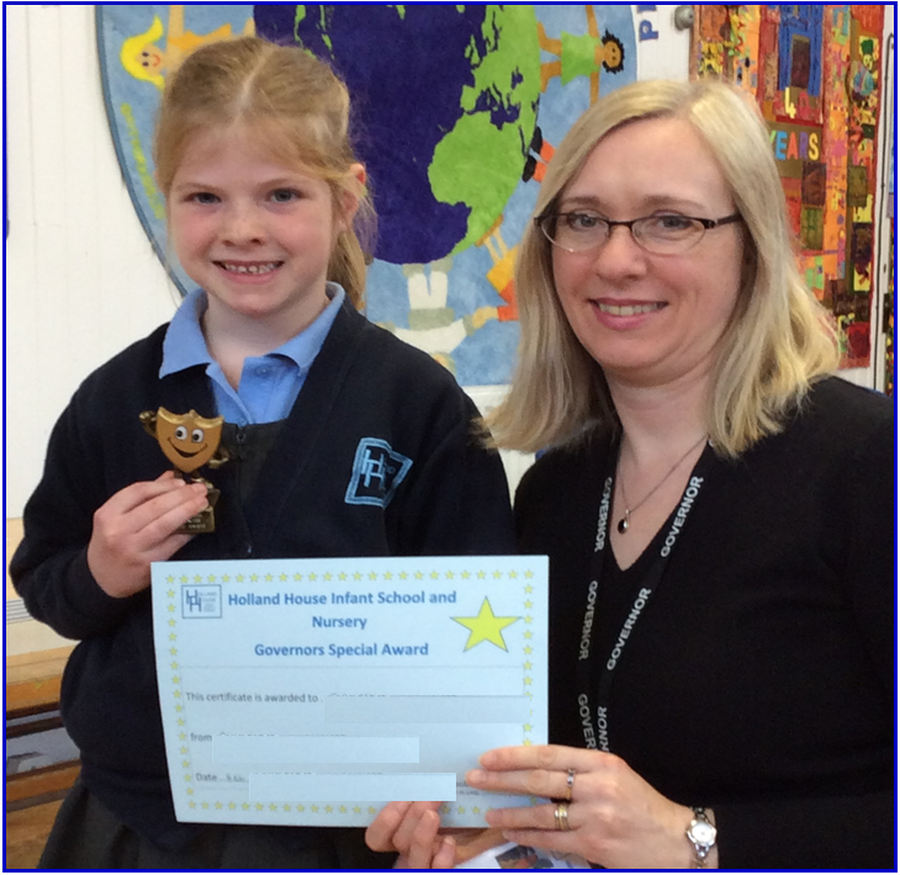 She has impressed all of the year 1 staff this year with her behaviour and attitude to learning. She has shown herself to be an excellent role model , she is a caring, helpful girl who has lots of friends. She has made good progress in all areas of the curriculum and enjoys a challenge.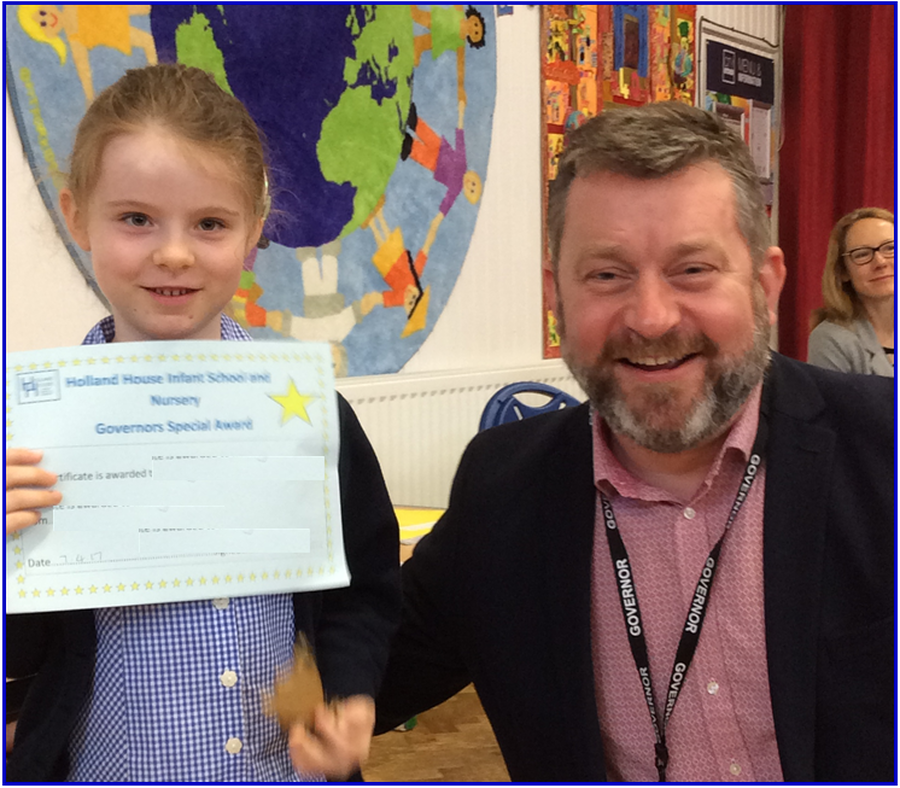 She is a kind, caring and cheerful little girl. She is an asset to our class, she has a friendly and welcoming nature towards other children. She adores school and loves learning! She is determined to improve and has therefore made superb progress due to her hard work at school and at home, especially with reading and writing.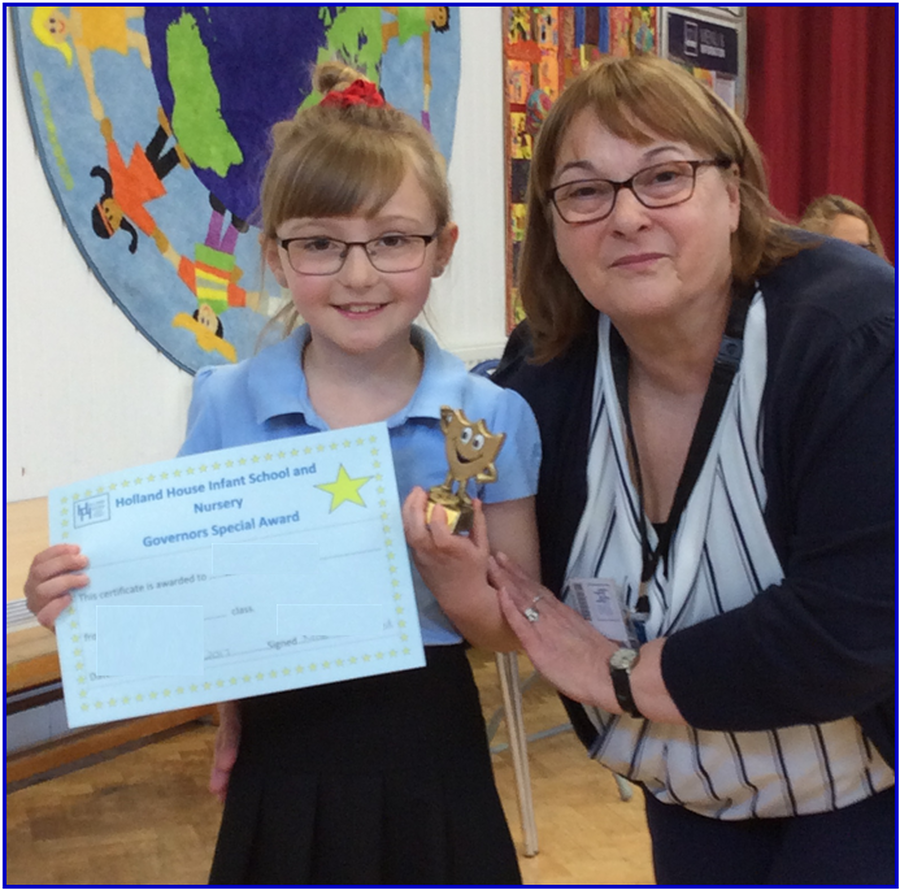 I have chosen her because she has made so much progress in terms of her confidence in Year 2, she set herself mini achievable targets to help overcome her succeed. Her confidence has grown so much so she now stands at the front of the class to show her work in which she exudes confidence, she narrated the Christmas production and takes pride in her school council role. I hope she continues to believe in herself, she is a pleasure to have in my class and in our school.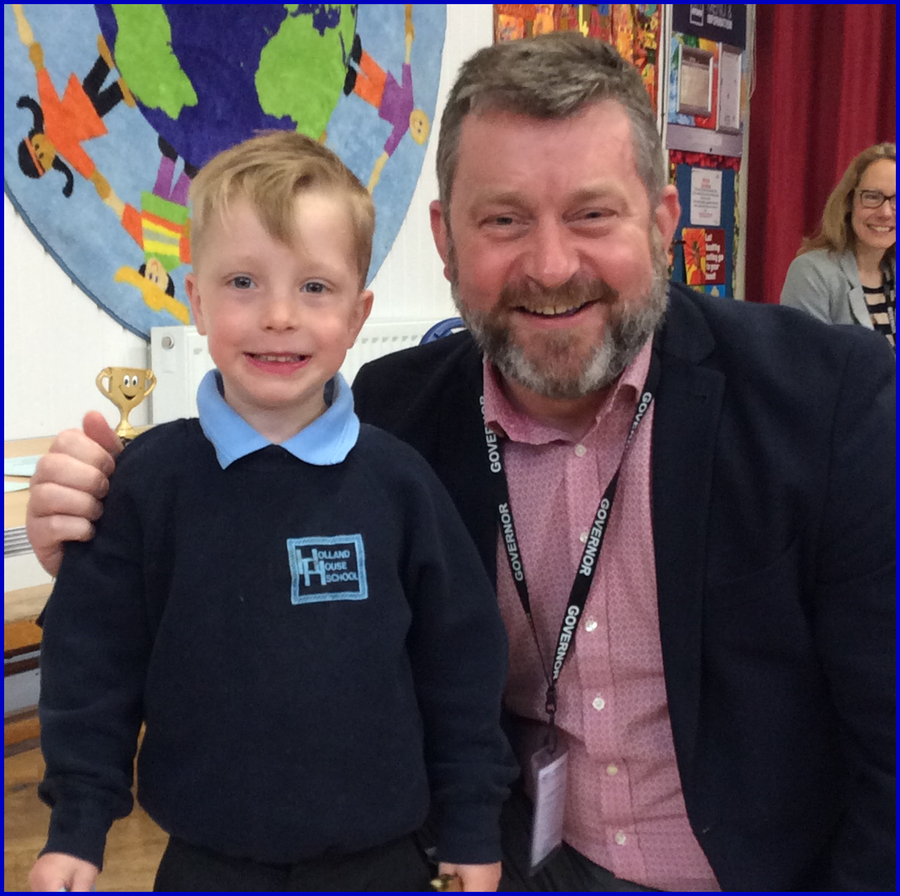 He is a confident, smiley and friendly boy who is always happy to come to school. He always shows good listening and a positive attitude to. He likes all aspects of school and enjoys learning through play where he loves to ask questions. He tries his best in everything he does in class particularly persevering in things he may find tricky. Well done.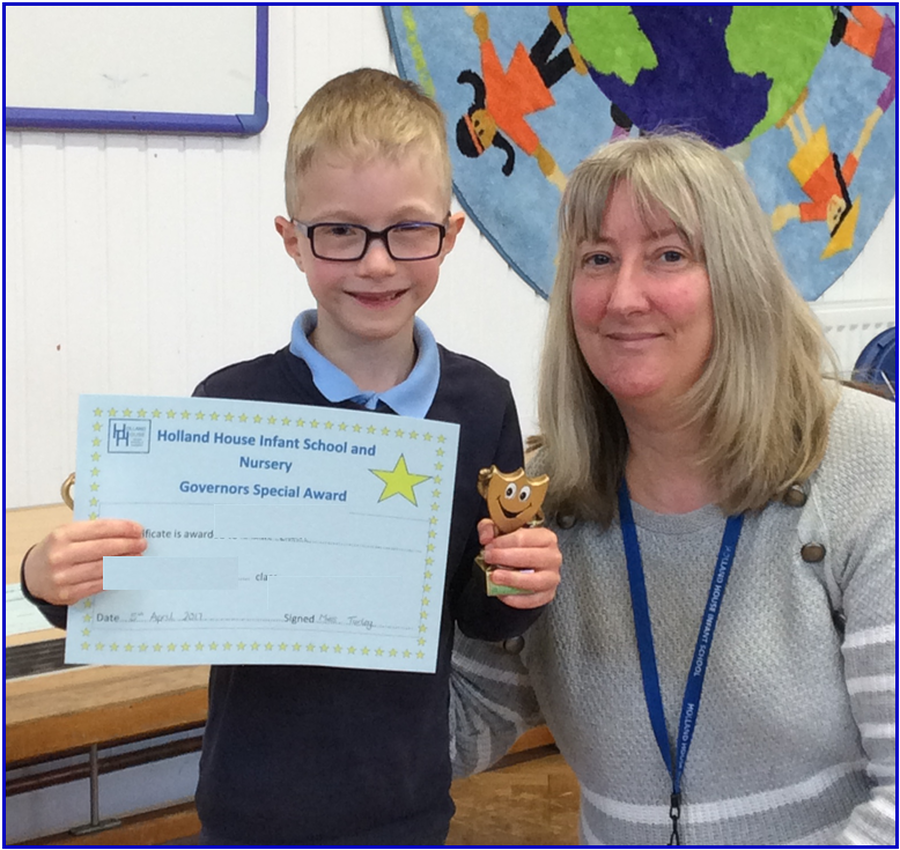 He is an extremely thoughtful and kind little boy who has settled in incredibly well. He has made so many friends due to his kind, loving and fun nature. He takes an active part in class discussions and has an unusual amount of compassion towards others. He is self driven and motivated to improve and I am so proud of the progress that he has made.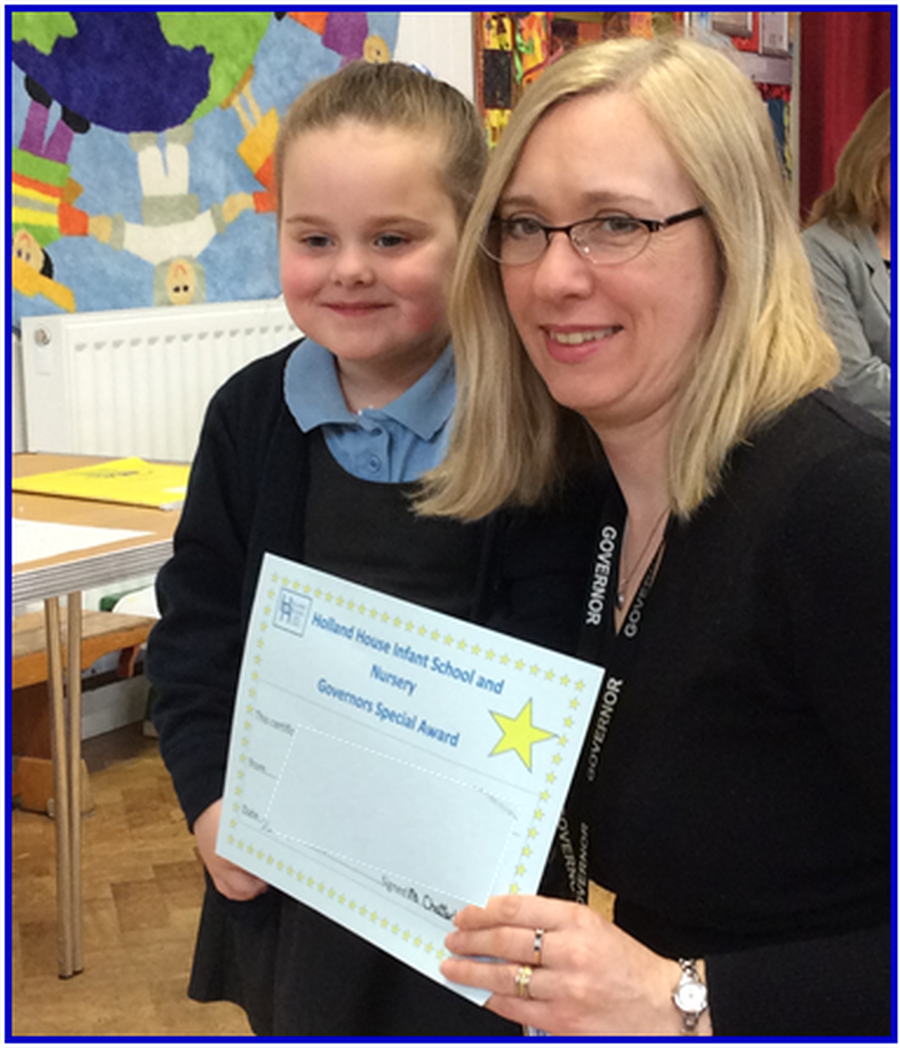 She loves school and attends everyday with a huge smile. She gives 100% in all tasks and activities and shows great enthusiasm to embrace all new experiences and learning opportunities. Her behaviour is excellent all times and she works hard to be a good member of our class team.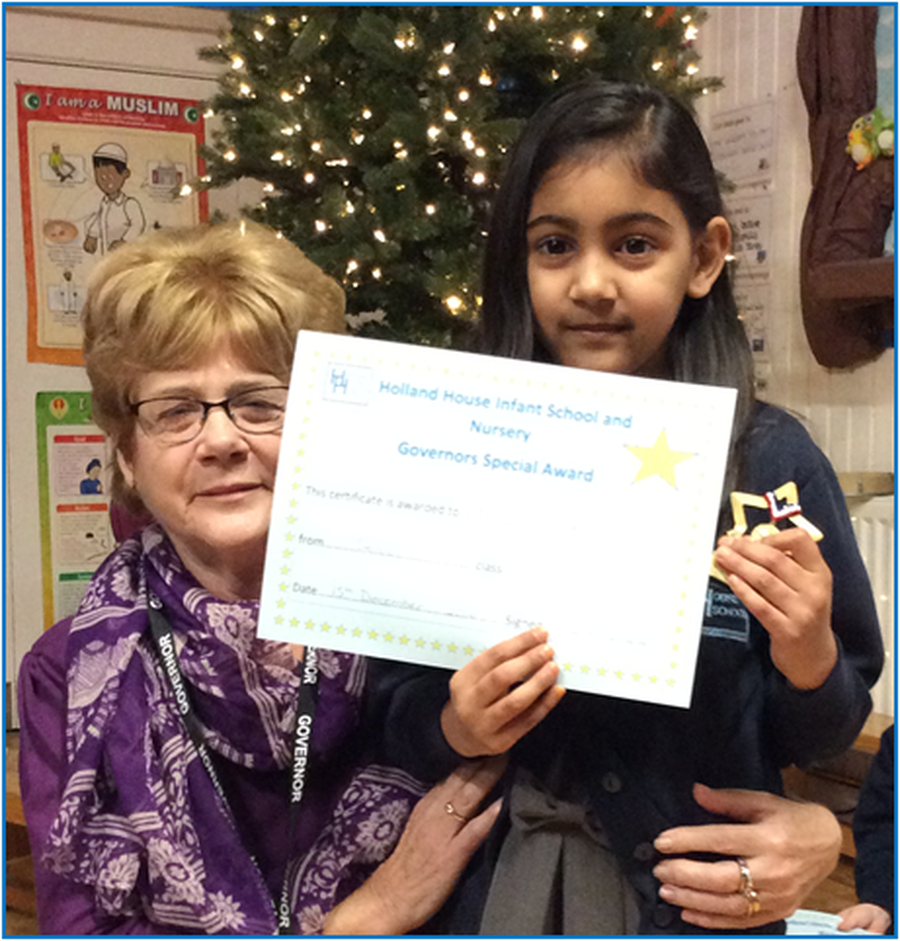 She has been chosen because she has made fantastic progress in both Maths and English this term and this is due to the hard work and effort that she has made. She is a role model for her peers; she is always following our school rules and is always ready to learn. It is a pleasure to have her in my class and I look forward to seeing her blossom in 2017. Well done, I hope you feel proud of yourself!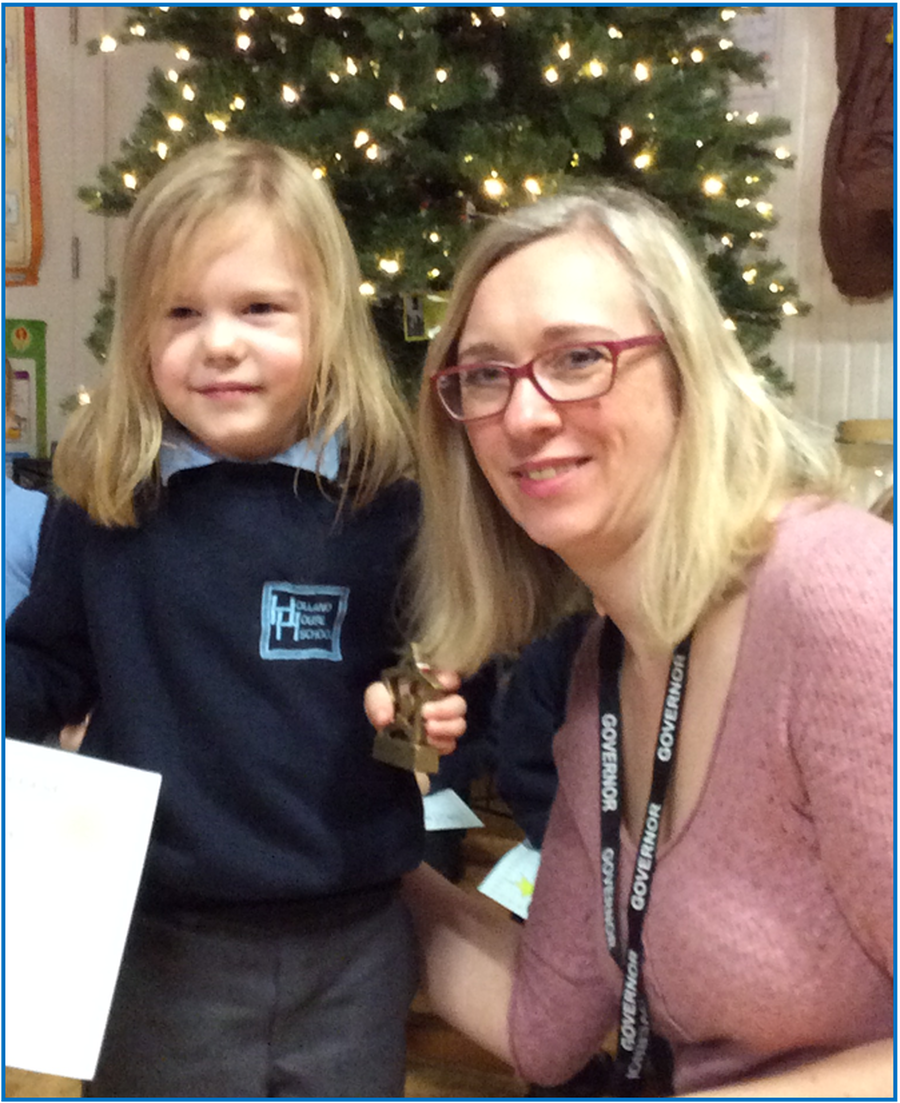 As his confidence and independence have developed he is keen to learn new skills and takes on challenges with a smile. He has worked particularly hard to develop his writing skills and now forms recognisable letters, writes his name as well as other words. He has made many friends and shows a caring nature towards others. He shows excellent behaviour at all times and is a good role-model to have in our class. Well done.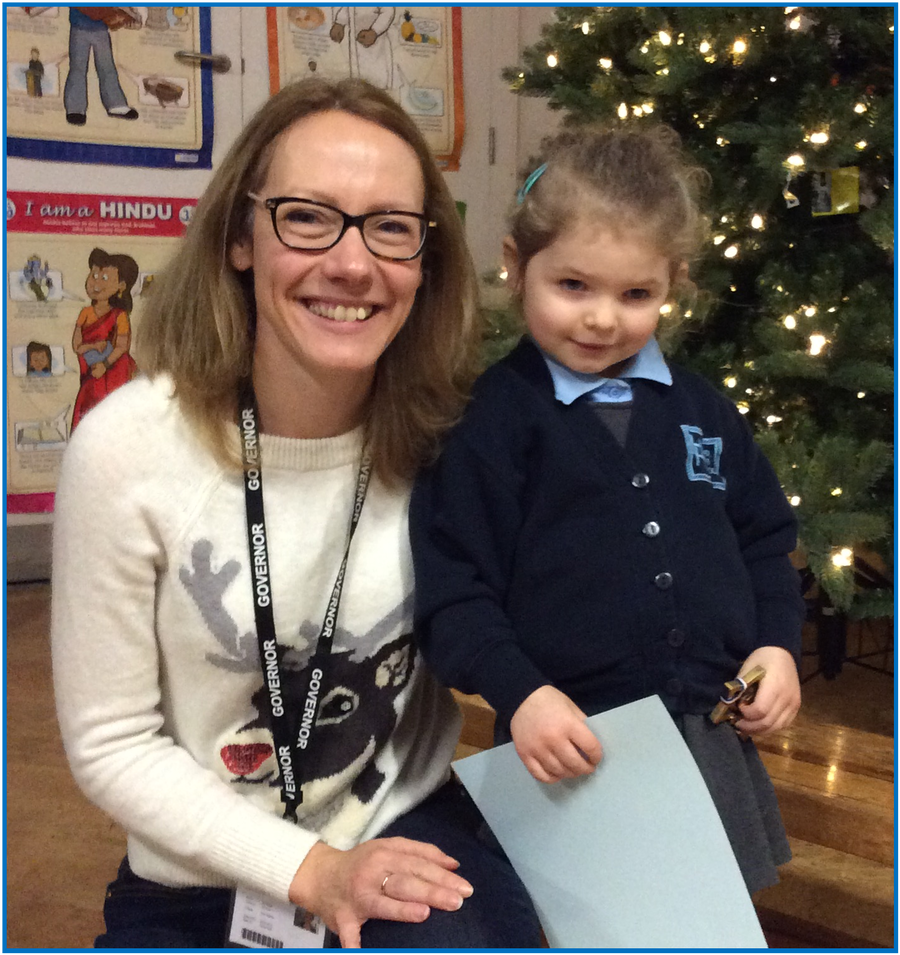 She has settled well in to class. She has become familiar with our daily routines and often reminds the staff if we've forgotten things. She is a friendly little girl who is always polite. She takes part in all activities and has become more and more confident. Well done.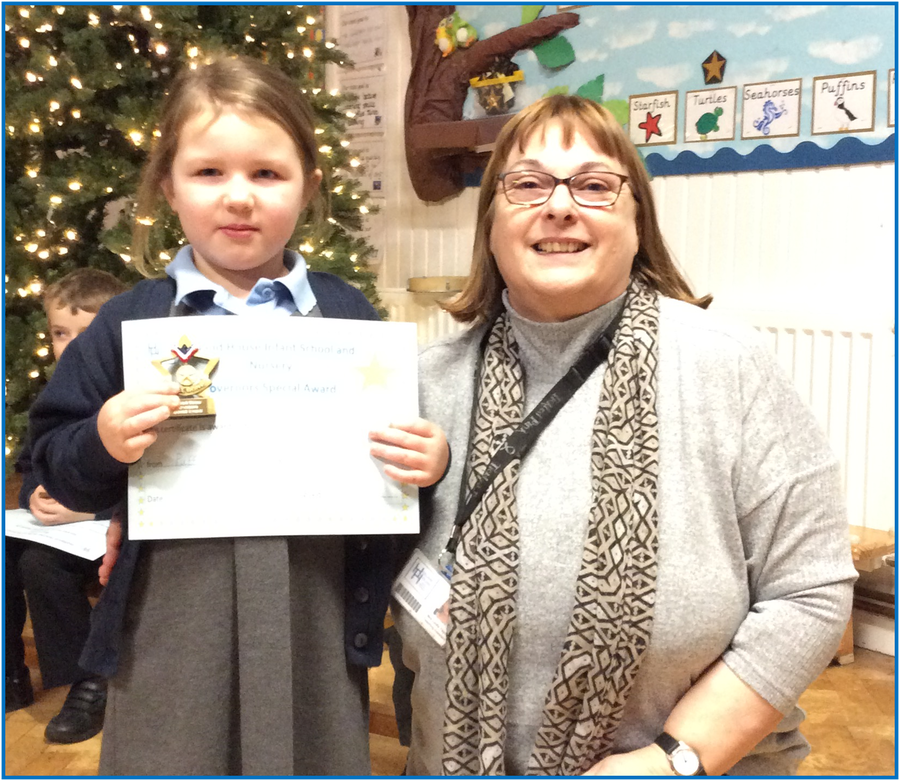 She has an amazing attitude to school, both academically and socially. She is always smiling; she is kind, considerate and caring towards both her friends and others. She loves to dance which is apparent in our weekly P.E. lessons and was also reflected in our recent Christmas production. She is keen to ask and answer questions to further her learning, she listens to others and always responds appropriately. She has made fantastic progress this term, she has become more confident with her reading, writing and applying her phonic knowledge to help her.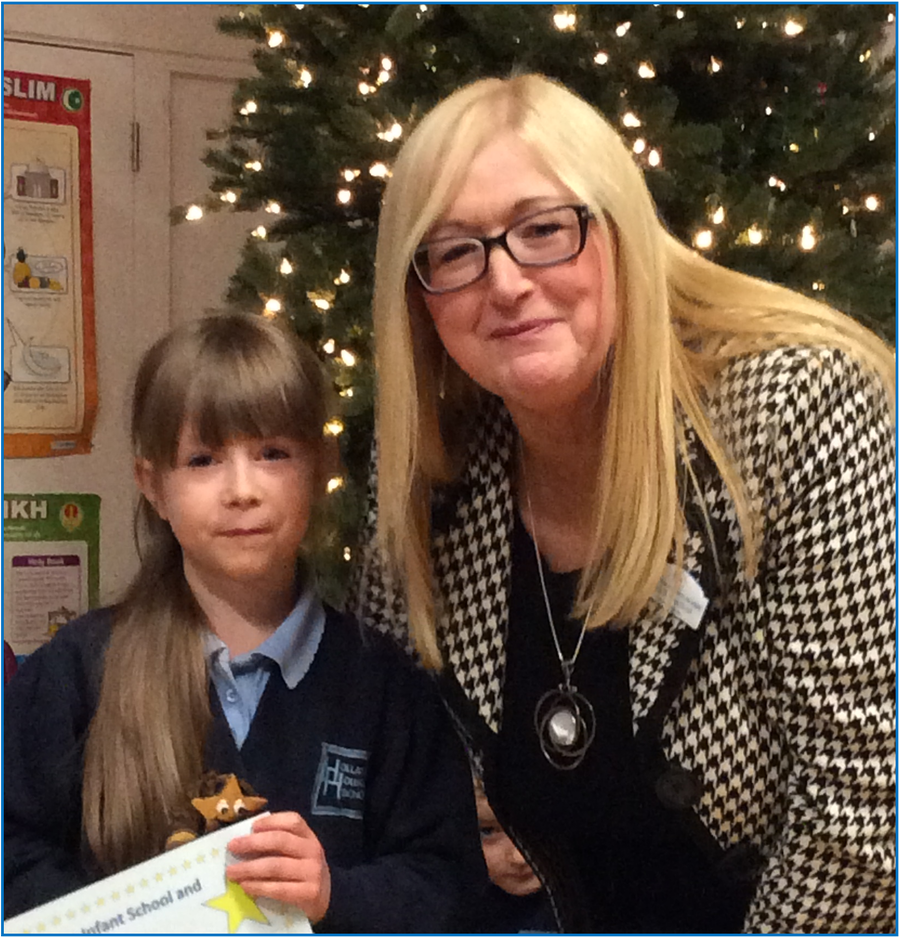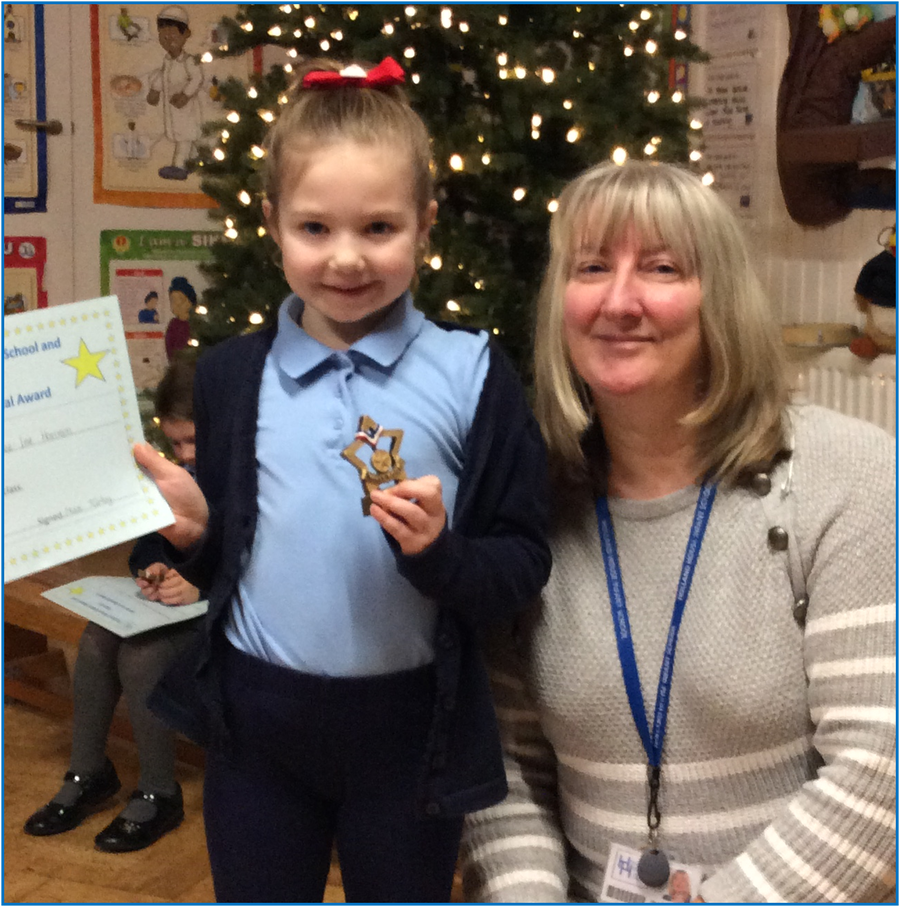 She has made incredible progress so far this term due to her determination and hard working attitude! She always takes on board advice on how to improve her work and often takes it upon herself to complete additional work at home to further consolidate her learning. I am so proud of this increased motivation and it is really paying off. Her writing, maths and reading have all progressed rapidly due to this.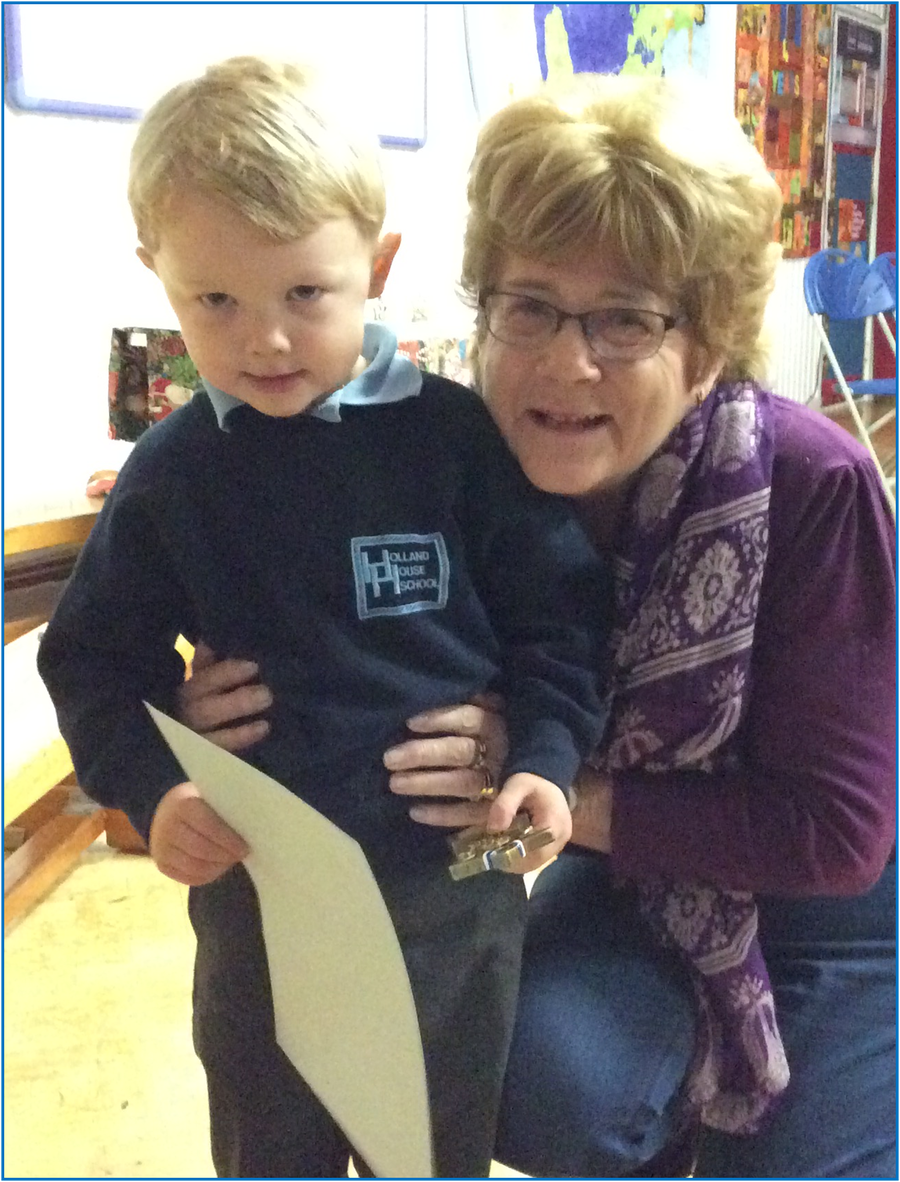 He quickly settled in to Nursery, takes part in all activities and has become more and more confident. He always follows our school rules and is a polite, friendly, and happy little boy. He now thoroughly enjoys school life where he is making great progress. Well done.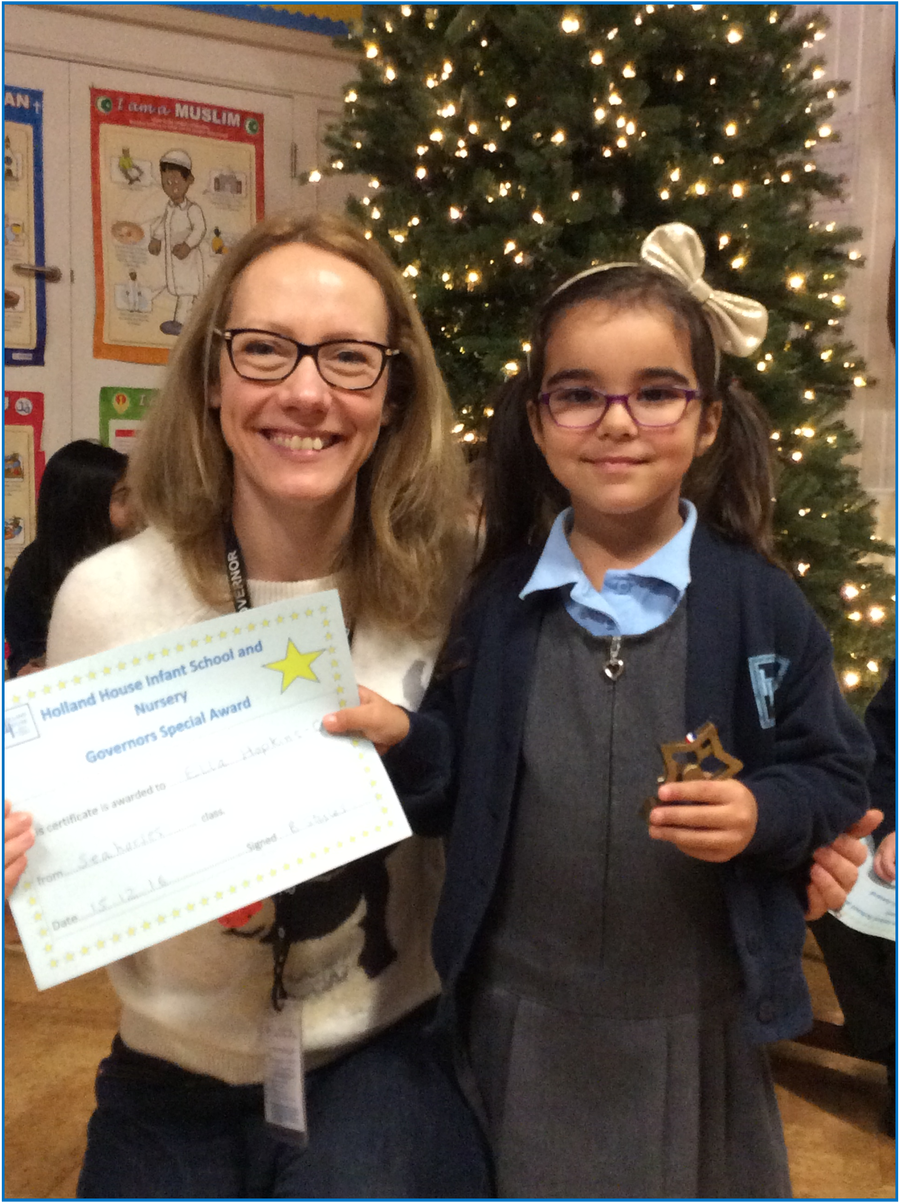 She is a cheerful, happy, exceptionally motivated and well behaved little girl! She always tries her very best and had been extremely determined to succeed in every area of the curriculum! She adores school and is confident. She had made very pleasing progress particularly with her reading and writing. She always thinks ahead and is organised with everything she does. A truly well-deserved Merit award! Well done!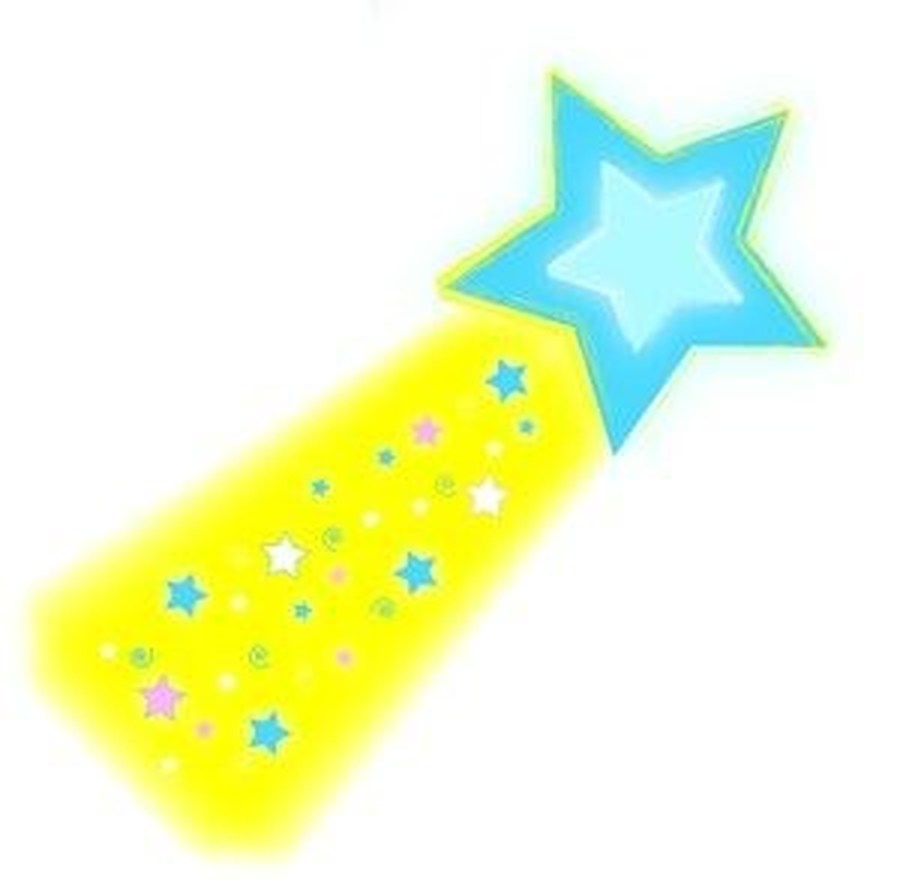 Nicky is a kind, caring and happy boy who is sensitive to the feelings of his peers. He has a good understanding of the Golden Rules and will remind others when they are not following them. The staff have commented on his enthusiasm for learning and he has even begun setting targets for himself! Nicky has shown good progress in all areas of the curriculum particularly in maths. Nicky is a popular member of the class and is considered a good role model.by them. Well done Nicky.